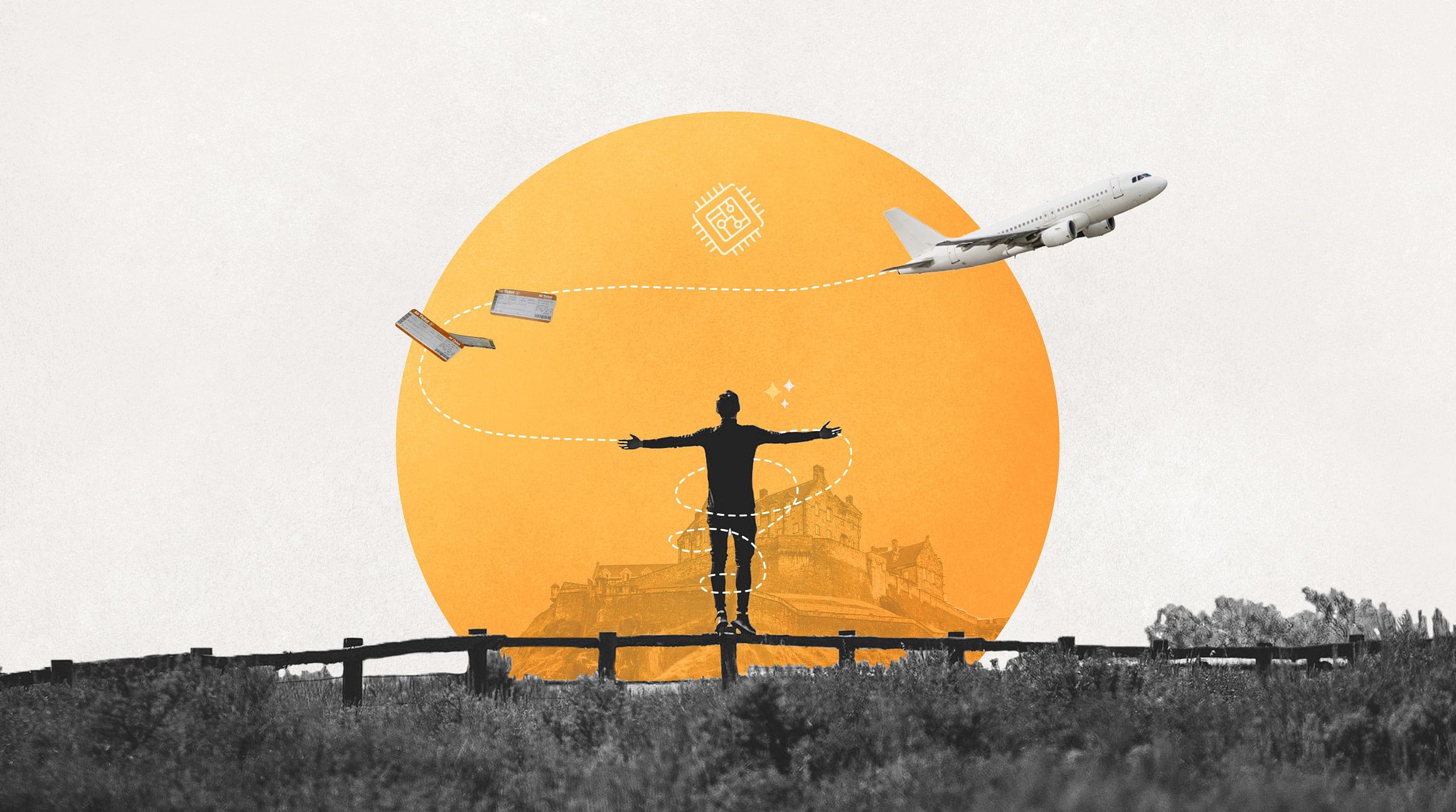 Travel can get overwhelming with so many people on the go during the holidays. Expensive prices, crowded airports, and unpredictable weather all factor into a stressful travel experience. But the key to getting through it is being prepared, and we've got you covered with our top holiday travel tips. Read on for a stress-free holiday travel experience.
1. Book Flights and Accommodation Early
There are plenty of tips out there around the best time to book flights and accommodation for the holidays. But the best advice we can give is to check early and check often. Remember: Millions of travelers are eyeing the same booking window, so the key is to act fast. Set up alerts to track price fluctuations and be ready to tap that "book" button.
2. Try Less-Visited Destinations
If you're heading home for the holidays, feel free to scroll down to our next tip. But if you're dreaming of a holiday getaway, this one's for you. Travel hot spots like New York, Paris, and Rome book up quickly. They're bound to be pricier, busier, and trickier to get to during the holidays. Instead, consider less-visited destinations like Cape Verde or Finnish Lapland.
Related: Holiday Travel: Top 15 Winter Sun Vacations
3. Be Flexible and Avoid Peak Travel Times
Another top tip is to be flexible. Traveling during off-peak hours can make all the difference in flight prices and availability. The Wednesday before U.S. Thanksgiving and December 22, 23, and 26 are no-gos in the northern hemisphere. Instead, consider expanding your search to include a few days on either side of your ideal travel dates.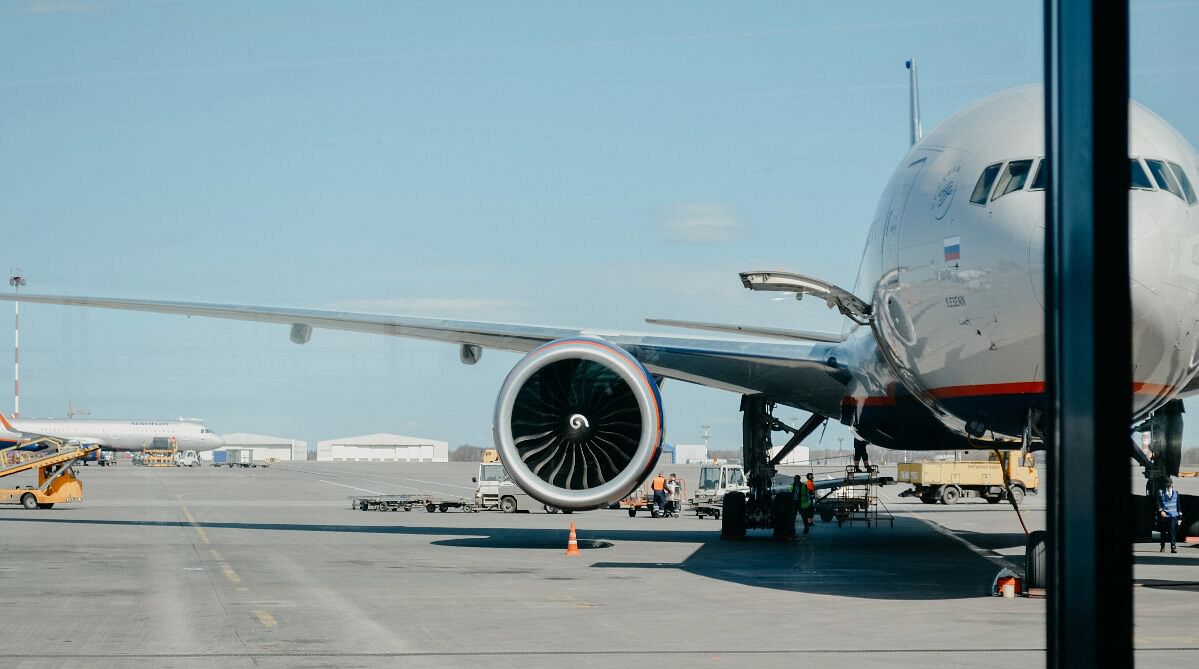 4. Try Alternate Airports
You can also consider flying in and out of traditionally less crowded airports. For example, rather than fly out of Miami, you can try Fort Lauderdale or West Palm Beach airports, which serve plenty of domestic routes. Flying into lesser-visited airports (even internationally) can be a great way to unlock better prices and greater availability.
5. Take the Earliest Flight of the Day
Rise and shine! Opting for the earliest flight of the day is a must — especially during the busy holiday season. Winter and peak crowds mean flight interruptions have a ripple effect. If you arrive early, there's a better chance your flight won't be delayed or cancelled.
6. Choose Direct Flights
This is the time of year to avoid layovers — even if it means a more expensive flight. Winter is unpredictable, leading to flight delays and cancellations. The last thing you want is to be stuck in an overcrowded airport, watching the departure screens and waiting to find out when your flight will (finally) leave. Instead, book a direct flight to avoid added travel stress.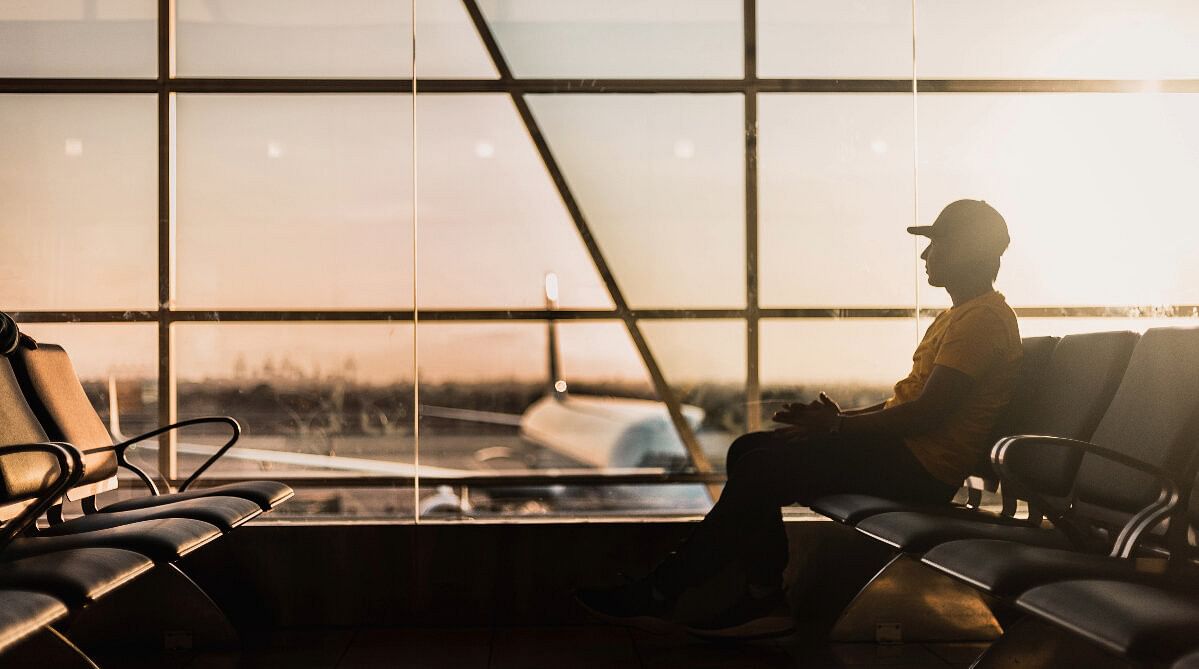 7. Consider Traveling On the Holiday
Hear us out. Though traveling on an actual holiday sounds like a recipe for disaster, it's one of the very best times to travel. Roads and airports open up, making for a less crowded and stressful travel experience. And you're bound to score a deal on flight prices since it's one of the least popular times to travel. Sounds good, right?
8. Watch the Weather
In the northern hemisphere, watching the weather is an absolute must. When weather events impact air travel hubs, delays and cancellations can cascade. Not to worry — most airlines will issue flexible travel policies that allow you to postpone or reschedule your flights.
9. Opt In For Travel Insurance
One of our best holiday travel tips is to expect the unexpected… and be prepared with travel insurance. You can purchase insurance through your airline, credit card, and other providers. This extra precaution gives you coverage in case of stressful experiences like missed flights, extra-long delays, or lost luggage during travel.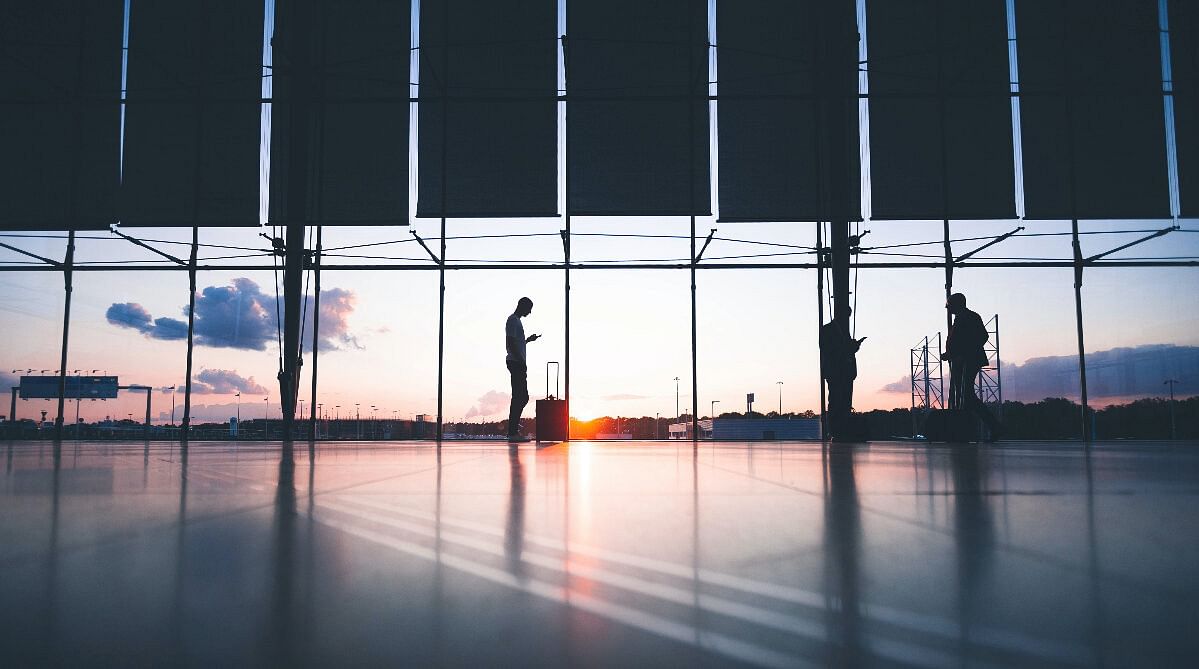 10. Get To the Airport Early
Give yourself lots of time before your flight departure to check in, clear security, and get to your gate. The general rule is to arrive two hours early for domestic flights and three hours early for international flights. During the holidays, we suggest adding even more of a buffer to save you stress and ensure you make it to your gate on time.
Related: Travel Like a Pro: Airport Tips From Airalo
11. Download the Airline App and Check-In Online
Download and use your airline's app to get up-to-date information about your flight. Most airline apps allow you to check in 24 hours before departure and give you a digital boarding pass, saving you time at the check-in desk.
Pro tip: Take a screenshot of your boarding pass in case your phone runs out of battery.
12. Pack Light
If you can, avoid checking bags altogether and stick to carry-on luggage. You won't have to wait for your bags upon arrival, and there's no chance they'll go missing in transit. Worried about packing too light? Don't be — follow our tips to pack only the essentials and keep your overpacking under control!
Related: The Ultimate Vacation Packing List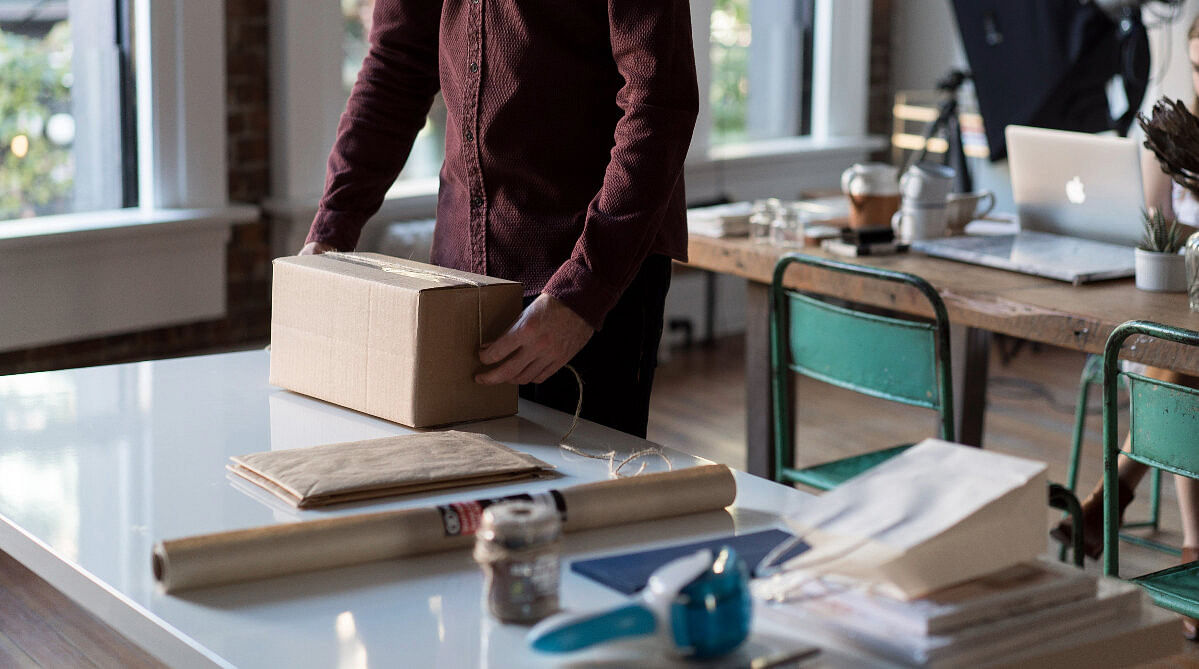 13. Ship Gifts Ahead of Time, Or Pack Them in Your Carry-On
If you do check luggage, pack gifts in your carry-on. Losing a checked bag is bad enough — but even worse when it holds presents for your loved ones. Keeping gifts in your carry-on ensures they don't get lost in transit. If your gifts don't fit, consider shipping them to your destination ahead of time.
14. Wrap Gifts When You Arrive
If you're traveling with gifts, it's best to leave them unwrapped. TSA advises shipping wrapped gifts to your destination or waiting until you arrive to wrap them, as they may need to unwrap a present to inspect it. You don't want all your time and effort to go to waste!
15. Bring a Portable Charger
Always bring a portable charger when you travel. Not all airports have easily accessible outlets and charging stations, and you don't want to be stuck with a device that's out of juice. A portable charger allows you to charge your device from anywhere without having to plug your phone, tablet, or laptop into an outlet.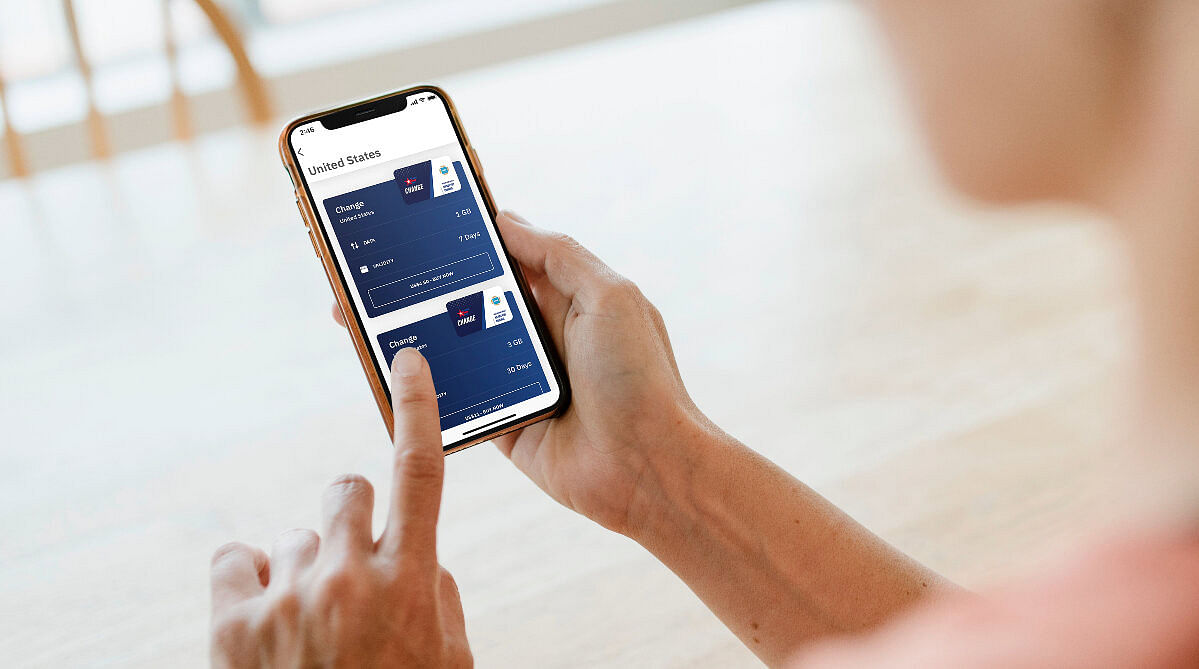 16. Stay Connected With an eSIM
Our top holiday travel tip: stay connected with an eSIM. An eSIM is an embedded SIM that's built into your smartphone during manufacturing. It does all the same things as a physical SIM but works 100% digitally.
We recommend purchasing and installing an eSIM before departure so you can instantly connect to a mobile network when you land and avoid roaming fees while you travel.
With these tips in mind, you're all set for stress-free holiday travel. Remember, stay prepared with an eSIM for your trip! You can find eSIMs for 200+ countries and eSIMs right here in the Airalo store.