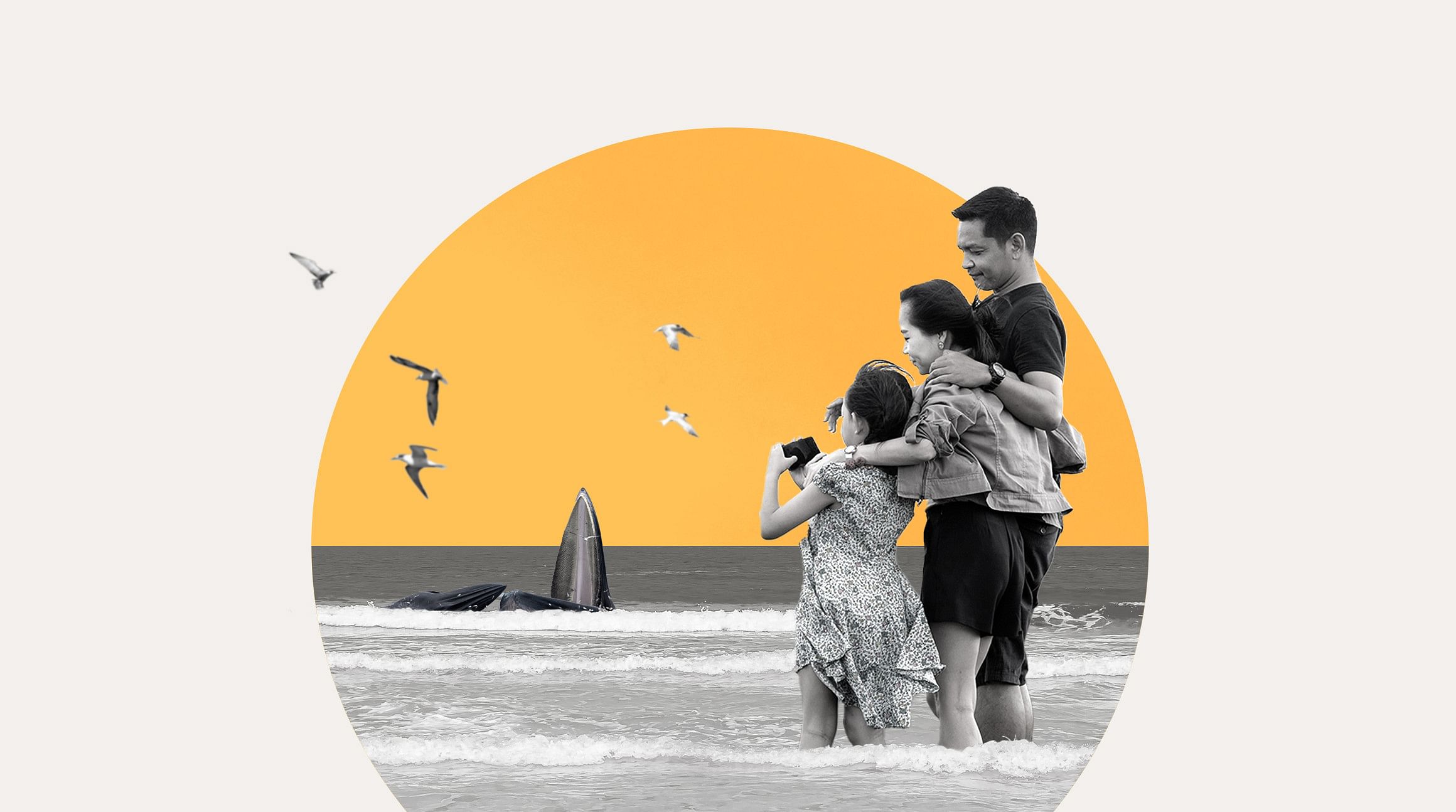 Family travel is a wonderful way to bond with your kids and encourage them to become lifelong travelers. But it's certainly a different experience from traveling solo or as a couple. When you travel as a family, you need to be able to roll with the punches and be prepared for whatever comes your way – and that includes your travel connectivity. 
Roaming charges and unreliable service should be the last thing on your mind when making family memories. You need a way to get online that's fast, easy, and affordable. That's where we come in! Keep reading to learn how an eSIM can keep you connected during your next family trip.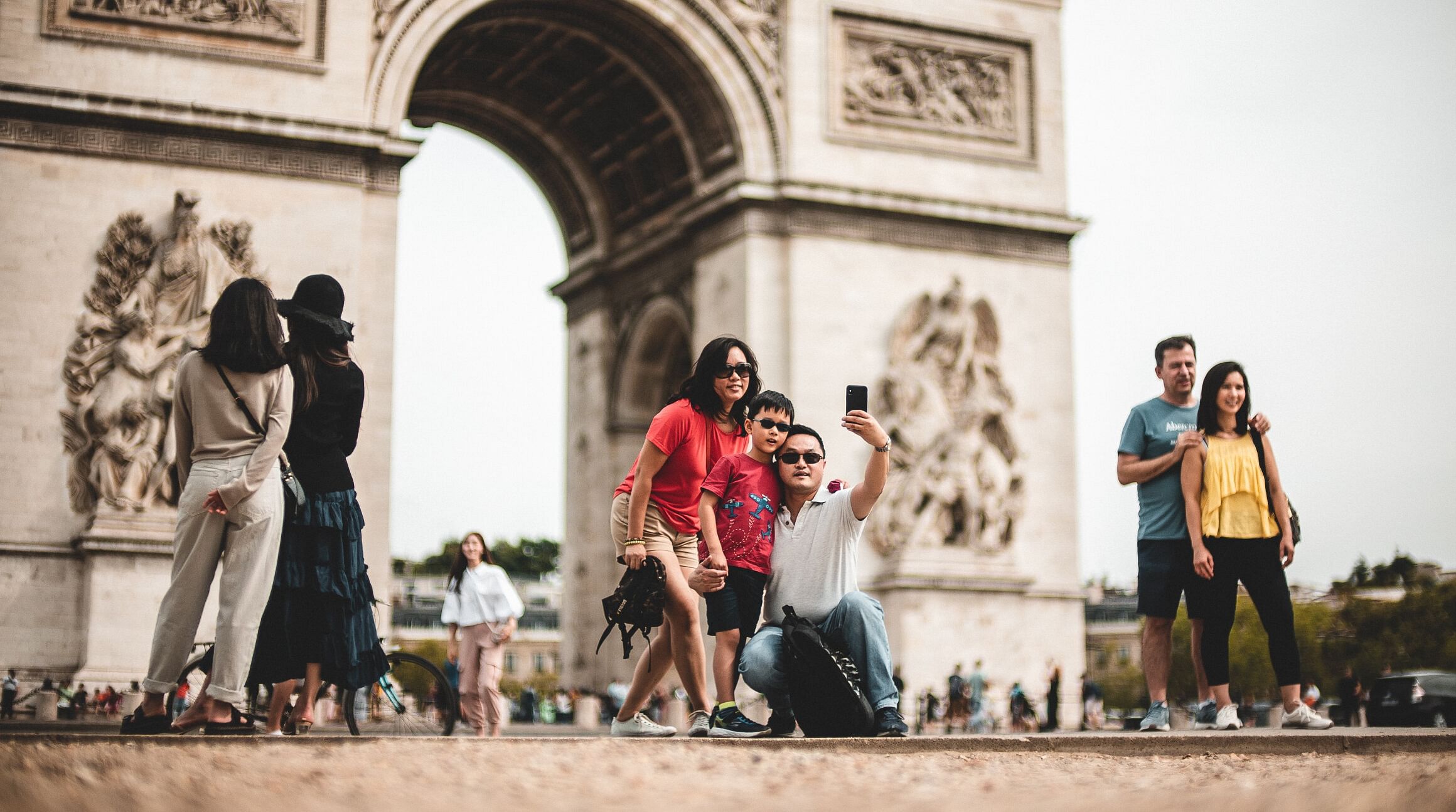 Before You Leave On a Family Trip
Before taking off on a family trip, you'll want to pick an eSIM, install it on your device, and prep your family's phones for your trip. Follow these steps to get started!
Choose an eSIM For Your Trip
Getting an eSIM is the easiest and most affordable way to keep your family connected when you travel. An eSIM (digital SIM) is an embedded SIM card that's built into your device during manufacturing. Like a physical SIM, it identifies you as a mobile subscriber and connects you to a carrier's network. But it works 100% digitally.
With an Airalo eSIM, you can download a digital data plan, install it on your device, and connect to a local network within minutes of arriving at your destination. Airalo has eSIM plans for 200+ countries and regions worldwide, making it super simple for your family to stay connected and avoid unexpected roaming fees when you travel.
Here are a few pointers on how to choose the best eSIM for your trip:
Where you're traveling: You can choose from local (single country), regional, and global data plans for your trip. If your taking a family trip to Europe, a regional Europe eSIM is ideal. If you're embarking on a worldwide adventure, a global eSIM may be a better fit. 
How long you'll be away: Airalo eSIMs have a validity period. This is the time you have to use the eSIM while traveling (e.g., 7 days, 15 days, 30 days). If you extend your trip, don't worry — most eSIMs have a top-up option to add more days to your plan.
How much travel data you'll need: Airalo eSIM plans also come with preloaded data (e.g., 1GB, 3GB, 5GB). How much data you need depends on how you'll use your device while you're away. For example, using Google Maps uses up to 5MB of data per hour, while streaming in 4K video takes nearly 7GB.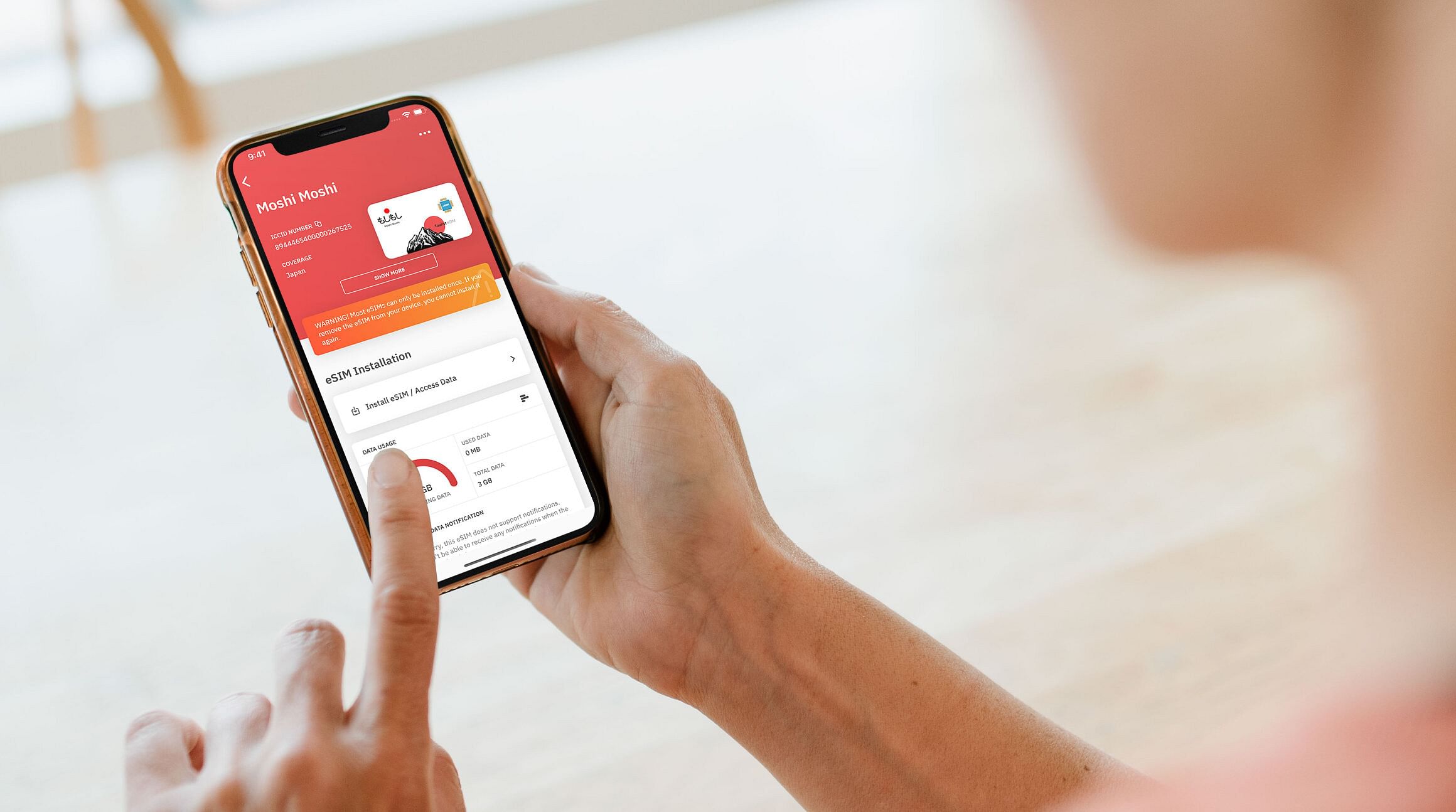 Determine How Many eSIMs Your Family Needs
When you travel as a family, you may need eSIMs for multiple devices. If you're traveling with teens, you may want to equip their devices with an eSIM so you can reconnect if you get separated or have given them free time to explore together.
Keep in mind that you'll need to set up an Airalo account for each device (you can't access the same eSIM on multiple devices). We recommend determining which family member(s) will be responsible for travel connectivity while you're away. Check that their devices support eSIM technology and set up an Airalo account.
Follow these steps to create an Airalo account:
Go to the Airalo website or download the Airalo app (iOS | Android)
Tap Login/Sign up.
Enter the required information to create an account.
We'll send you an email with a verification code.
Enter the verification code on the website or app.
Select Continue to get started!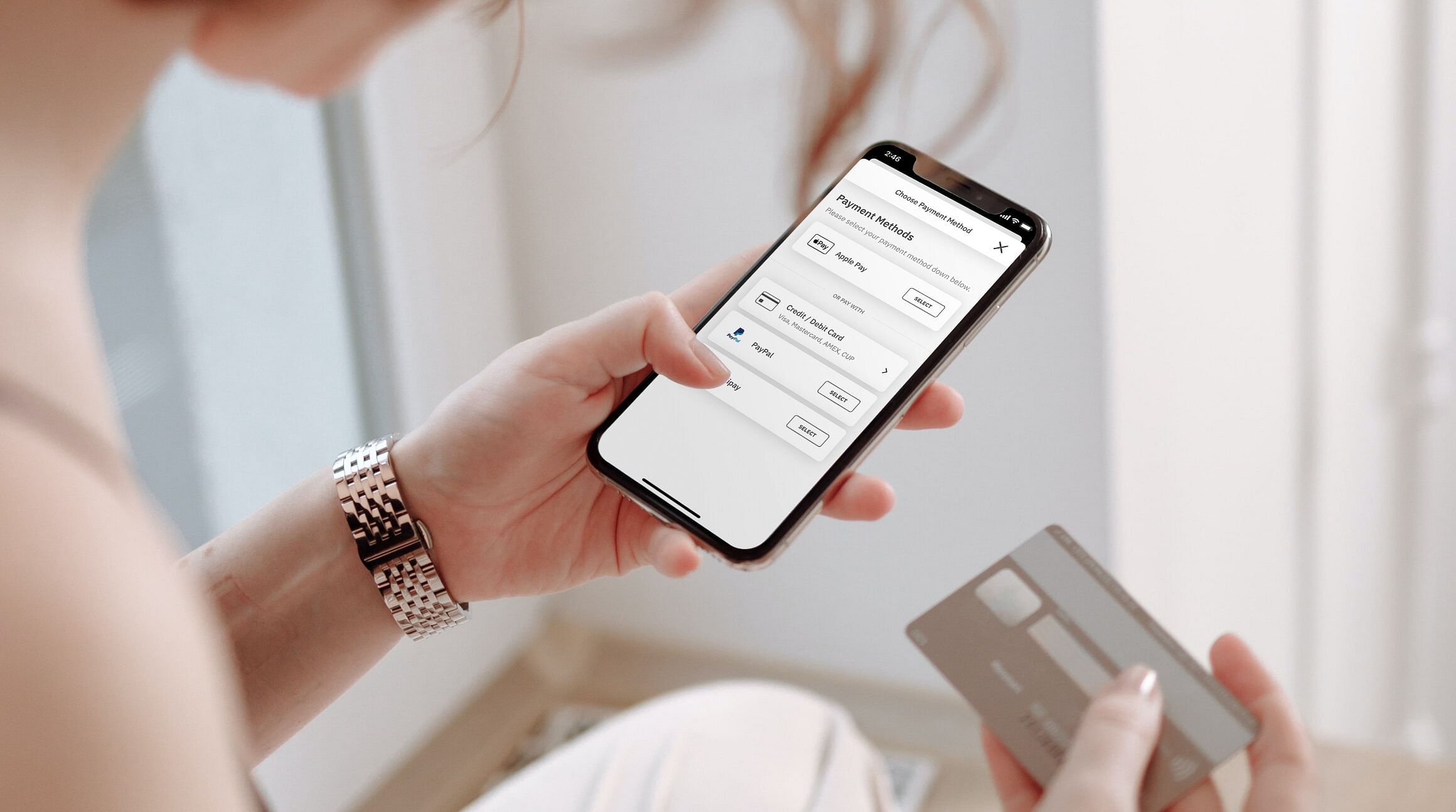 Purchase and Install the eSIM Before Your Trip
Once you've chosen the best eSIM for your family trip, you can purchase it and install it on your device (remember that you'll need to buy and install an eSIM for each family member who needs one). 
We'll email you detailed installation instructions when you purchase your eSIM plan. There are three ways to install an Airalo eSIM – directly, manually, and with a QR code. First, make sure you have a stable Wi-Fi connection (we don't want you getting stuck mid-installation!), then choose how you want to install the eSIM:
You'll get a prompt to label your new eSIM line during the installation. We recommend choosing a label that's easy to identify (e.g., Europe eSIM). This will come in handy when you need to turn on your eSIM or switch to another network.
Download Entertainment
If you're traveling with kids, keeping them entertained is paramount. International travel makes for long days, and having pre-downloaded movies, shows, and music can make all the difference in keeping tantrums and boredom at bay. 
Download entertainment before you leave so you don't waste precious data while you travel. Many streaming services will allow you to download movies, episodes, and songs directly to your device(s) so you can watch and listen without an internet connection.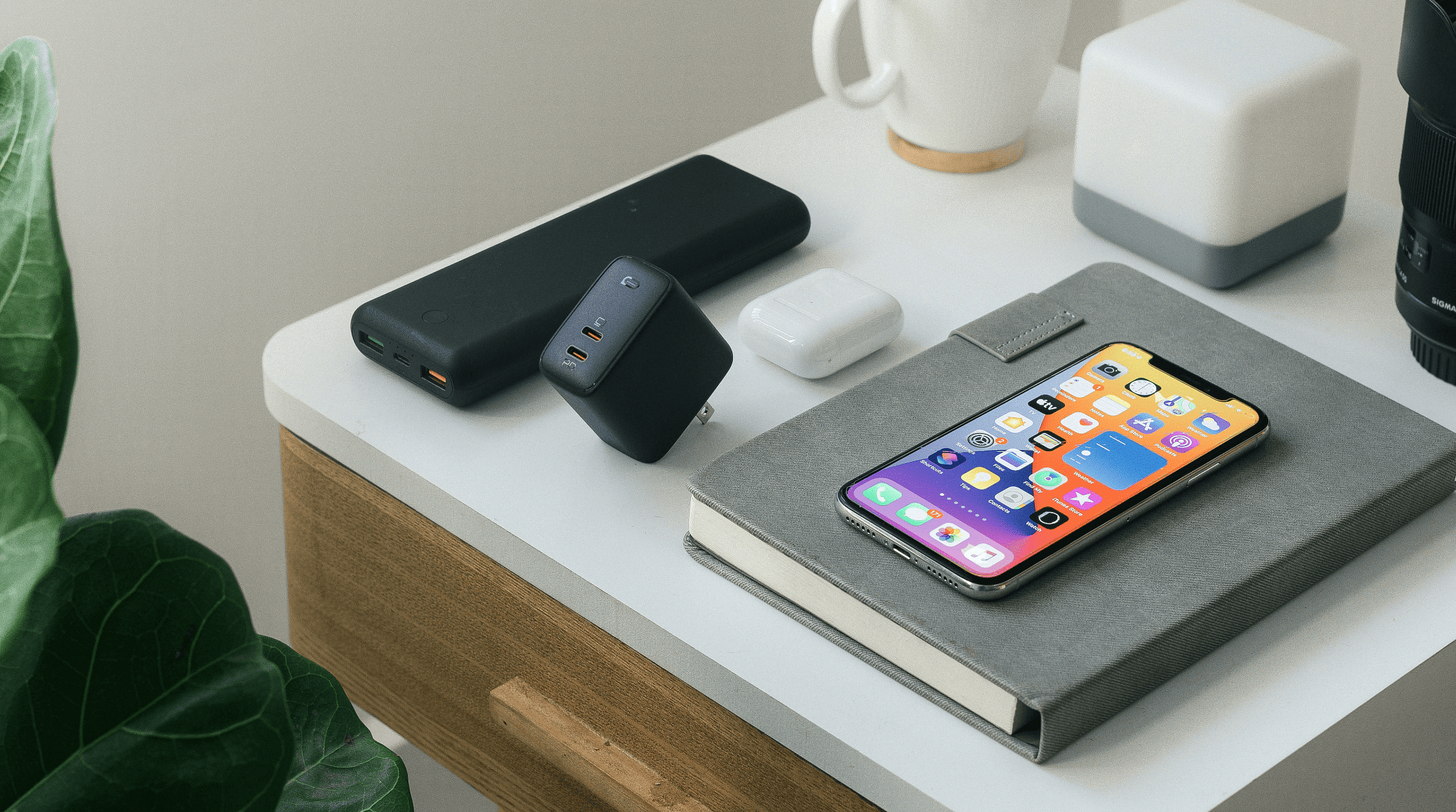 Charge Your Devices
Remember to fully charge your family's devices before you leave. You may even consider packing a portable charger (or two!) for your trip. If you run out of battery, it'll enable you to recharge on the go. 
A common question is: Will an eSIM drain my battery? The good news is it won't! eSIMs are actually more energy-efficient than physical SIM cards and use less power to receive and transmit data. That said, how you use your device will determine how long your battery lasts – try to avoid uploading or downloading large files or data to save juice.
When You Arrive at Your Destination
You've purchased an eSIM, boarded your flight (with kids and luggage intact!), and are ready to land. Now what? Here's how to get online and use your eSIM data to kick off your trip.
Turn On Your eSIM
When your family arrives at your destination, you can turn on your eSIM and connect to a local network to get online. (It's that easy!). Here's how to turn on your eSIM connection on iOS and Android. 
Turn on your iOS eSIM line:
Go to Settings.
Tap Cellular or Mobile.
Tap your eSIM line.
Toggle on Turn On This Line.
Toggle on Data Roaming.
Turn on your Android eSIM line:
Go to Settings.
Tap Network & Internet.
Tap Mobile Network.
Turn on your eSIM. 
Turn on Mobile Data.
Turn on Data Roaming.
Remember to turn off data roaming for your primary line to avoid roaming charges from your home provider!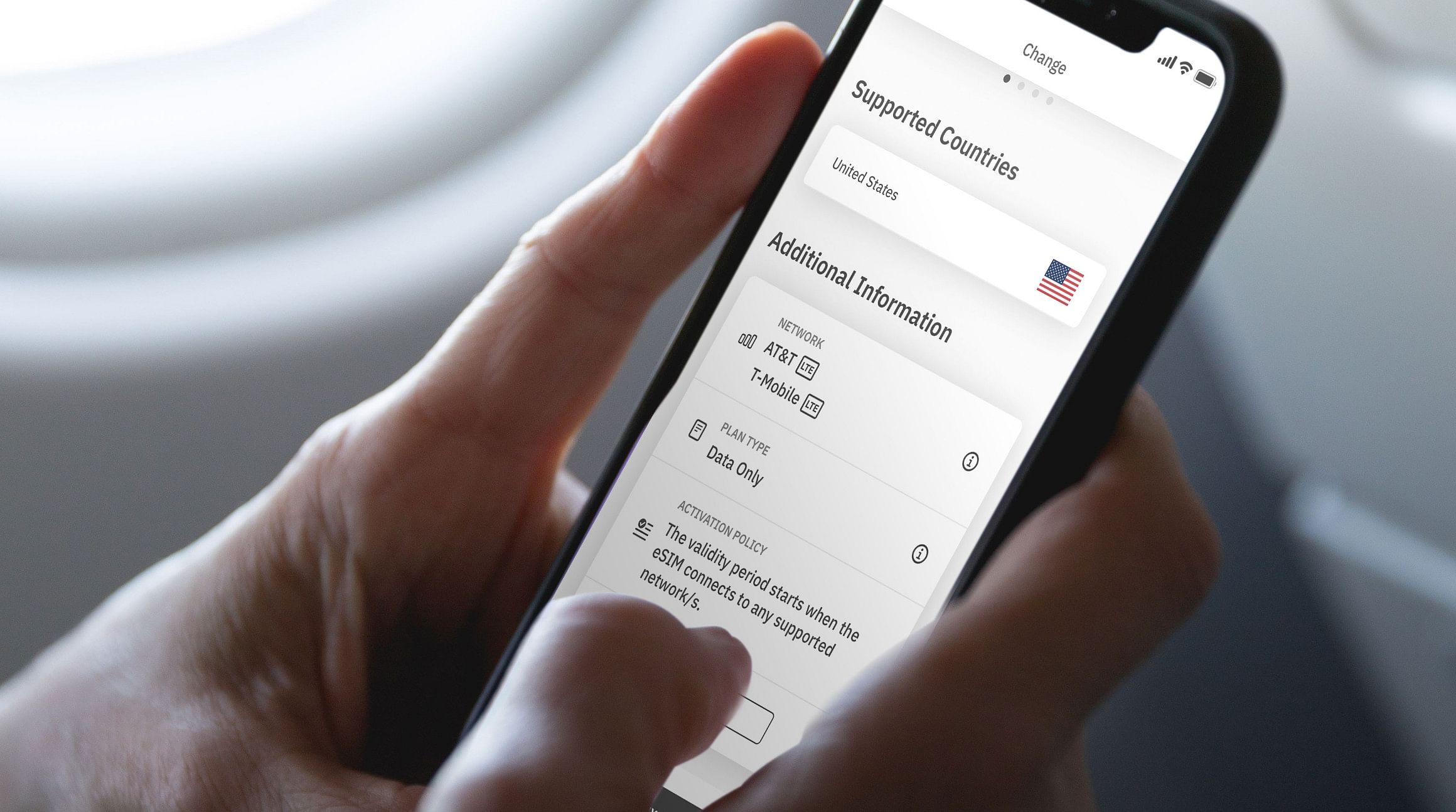 Skip the SIM Card Line
One of the perks of using an eSIM is you can do everything from your smartphone. There's no need to seek out a SIM vendor when you arrive at the airport or stand in a (very long) line to purchase a physical SIM card. And you don't need to worry about managing multiple physical SIMs as you travel between destinations. 
Instead, you can follow the steps above to turn on your eSIM, connect to a mobile network, and kick off your trip! If you tack a destination onto your travels, don't worry — most devices allow you to store multiple eSIM profiles at a time. You can easily download and install another eSIM plan to stay connected at your next stop.
Get a Ride to Your Accommodation
Now that your eSIM data is turned on, you can use your internet connection to get your family to your accommodation. You can use all your favorite travel apps with your eSIM data, including ride-hailing apps to book a ride to your hotel, resort, or apartment rental. 
You can also access your email and browse the internet with eSIM data. If you forget the address of your accommodation, it's easy to access without a Wi-Fi signal. Want to share it with your driver in their local language? Plug it into Google Translate to communicate more easily.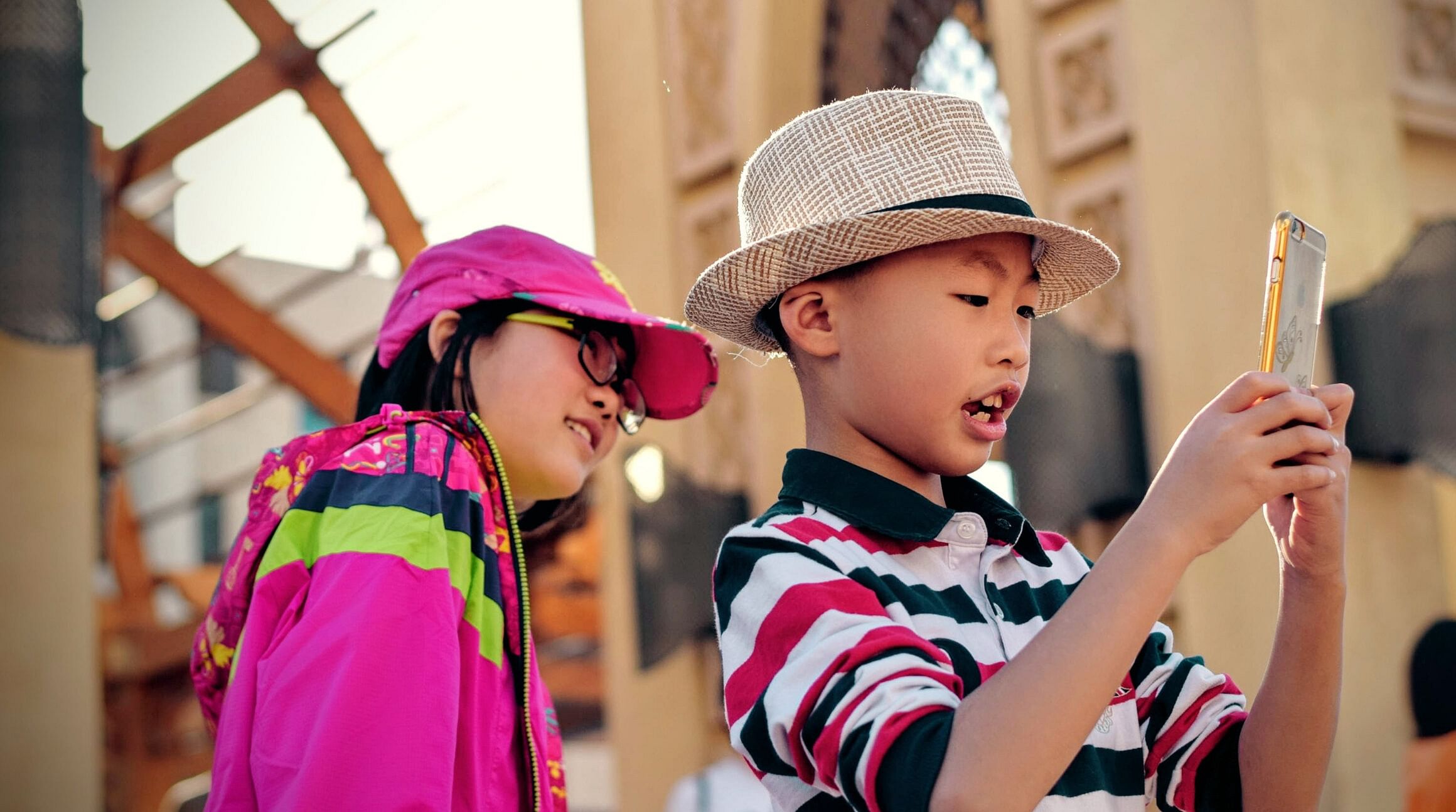 Contact Friends and Family
Keep your friends and family members posted about your arrival. Many eSIM plans are data-only, but that doesn't mean you have to resort to snail mail. You can still use internet-based calling and messaging apps like Whatsapp, Telegram, and Facebook Messenger to call and text with a data-only eSIM.
While You Travel Abroad
An eSIM also comes in handy while you're exploring your destination. Here are a few ways to use an eSIM while you travel abroad with your family.
Check In For Flights
If your family is traveling to multiple destinations, use your eSIM data to check in for flights ahead of time. This will simplify airport travel and minimize your time spent waiting in lines. Check your family in online via the airline's website or app. Many will allow you to download digital boarding passes, so you don't need to fuss with paper tickets. Some airline apps will even prompt you about flight delays and gate changes.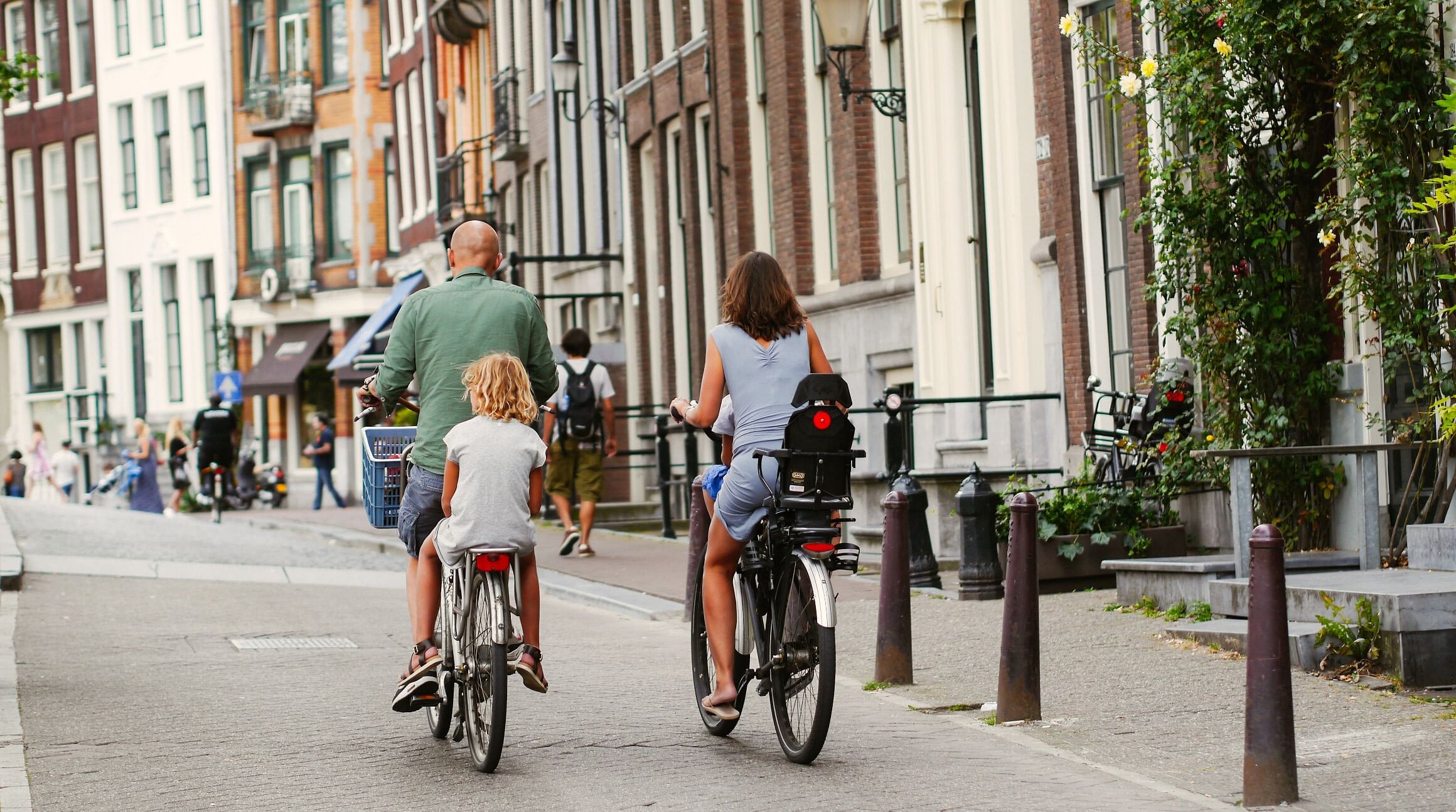 Get Around a New City
Google Maps is indispensable for family travel. Finding your way around a new city is stressful when you travel solo, let alone with children and teens in tow. Use your eSIM data for Google Maps so you can navigate a new city and find the best way to get from point A to point B. 
Flexibility is key on a family vacation. Remember to leave plenty of time to travel between places – traffic, meltdowns, and other delays can add extra time to your trip. And don't sweat it if things don't go according to plan! It's all part of the journey.
Access Online Tickets
Get online tickets to skip the line for main attractions. You may face long queues for popular sites depending on the time of year you travel. With an eSIM, you can download online tickets and store them on your phone to avoid lining up for every activity. 
Encourage your kids to get involved in activity planning. Let them use your eSIM data to research the spots and attractions they want to see during your family trip! This will keep them engaged and prepare them for solo travel as they get older.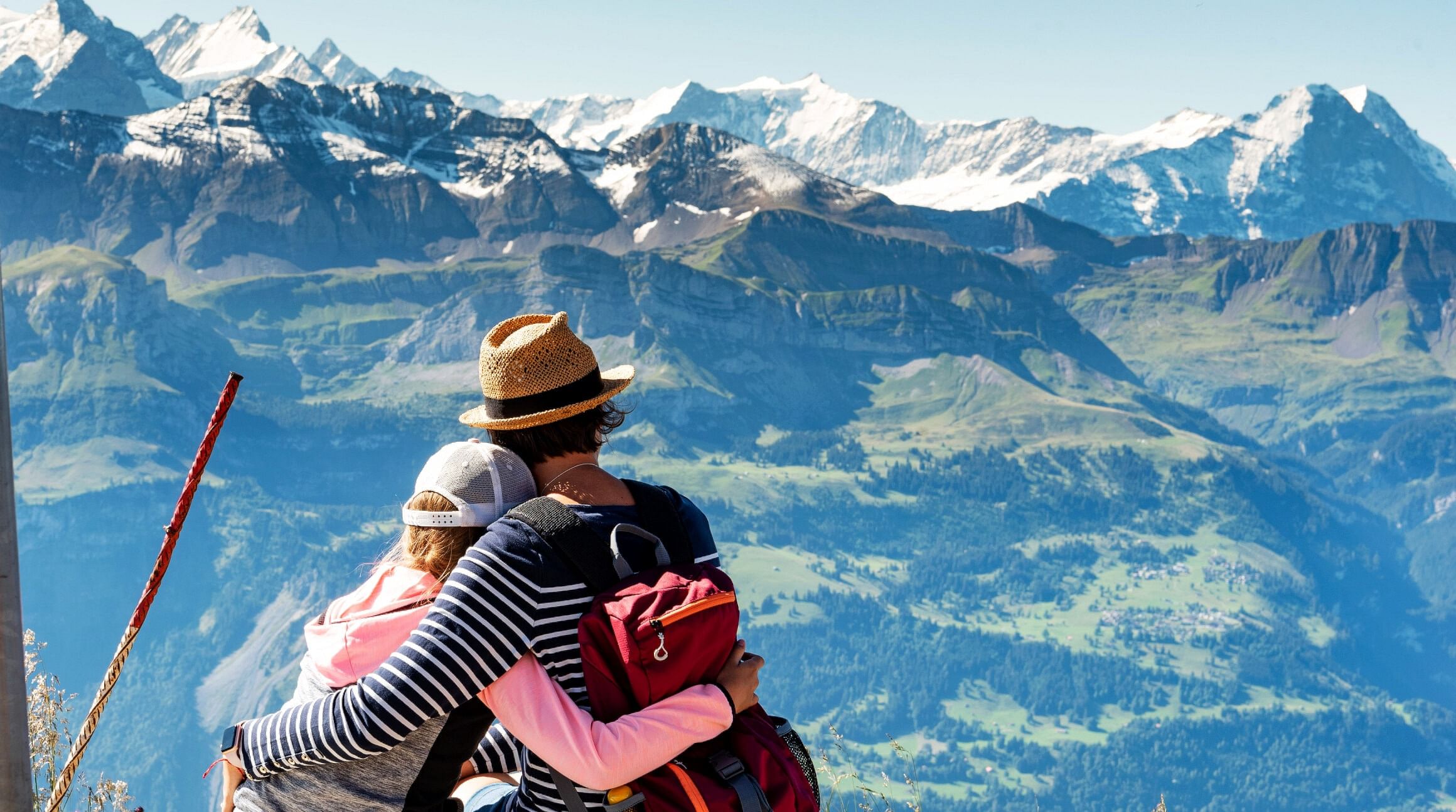 Keep in Contact With Each Other
If you're traveling with teenagers, you might give them time to explore a destination on their own. Pick a meeting time and place and let them explore a neighborhood, museum, or park without supervision. But be sure to keep in contact by downloading and installing an eSIM on their device so they can keep you posted on their whereabouts. 
You're all set to stay connected during your family trip! Visit the Airalo store to find the best eSIM for your next adventure.