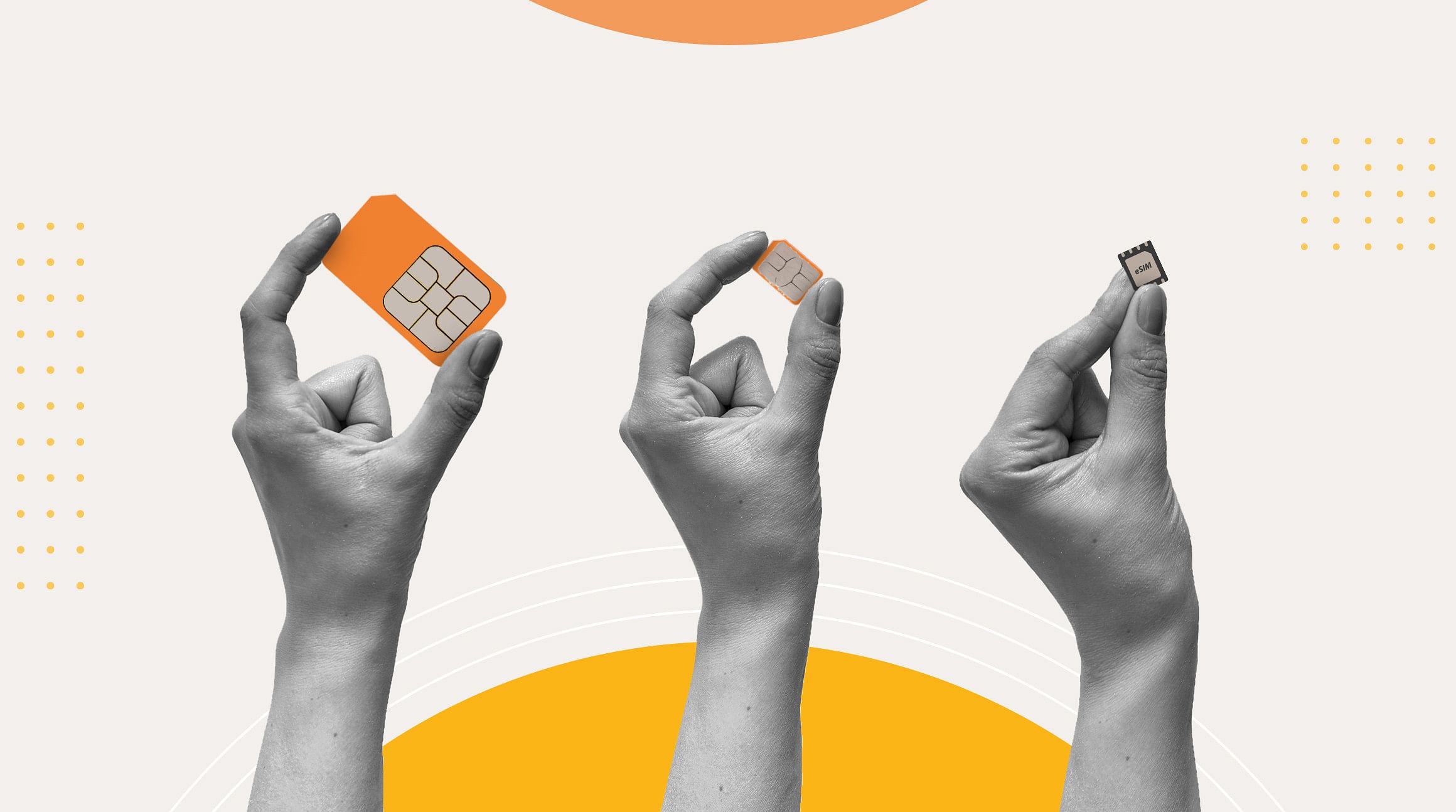 If you have a smartphone, odds are you've encountered a SIM card. It's the tiny piece of plastic you insert into your phone to connect to a mobile network. SIM cards have come a long way, from the standard SIM (launched in 1991) to the nano SIM (the current standard) and the eSIM (the latest and greatest technology). But what's the difference?
In this article, we'll cover the ins and outs of SIM cards, nano SIMs, and eSIMs. By the time we're done, you'll have learned the following: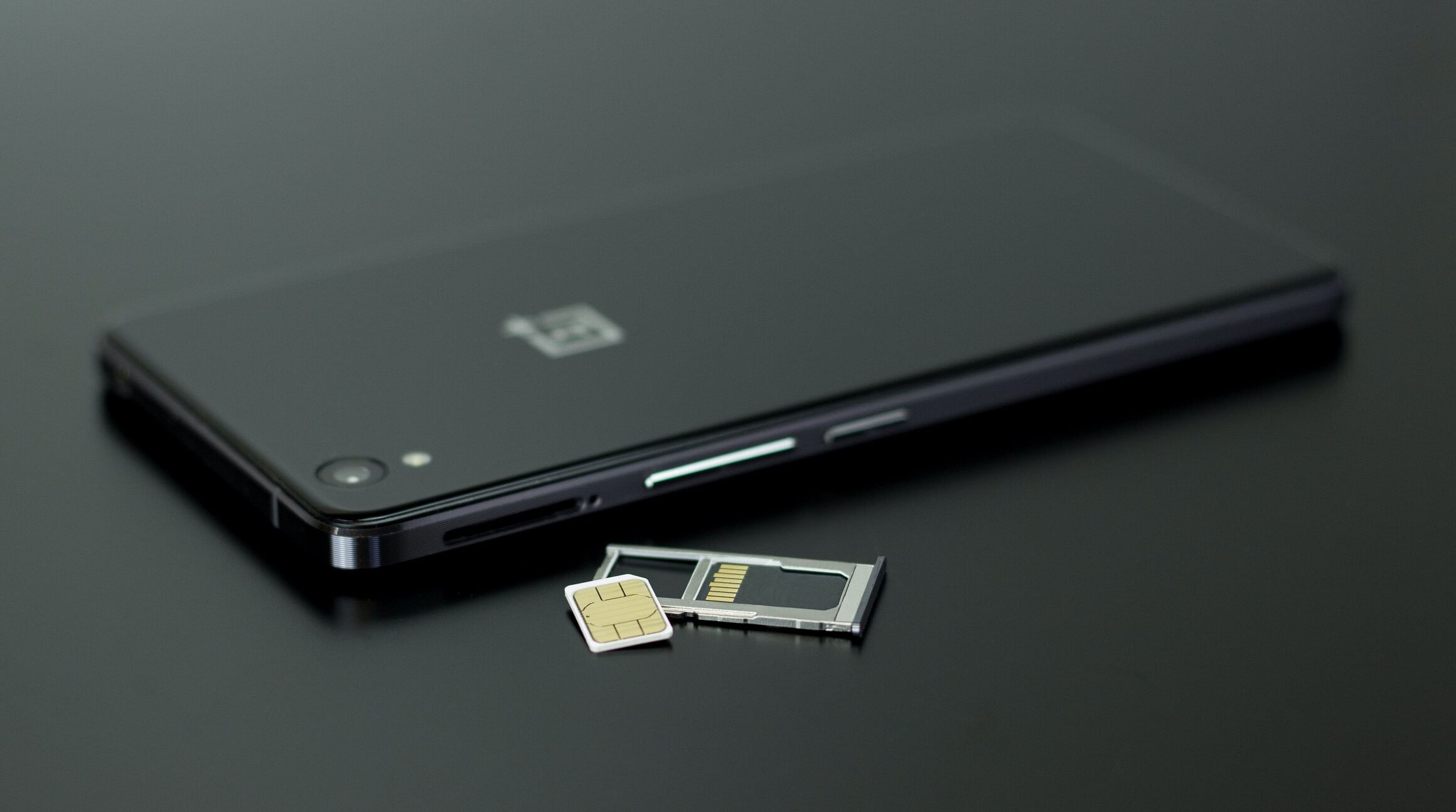 What Is a SIM Card?
SIM stands for "Subscriber Identity Module." Traditionally, a SIM has been a portable memory chip that you insert into your mobile device to connect you to a carrier's network. Your SIM card contains your phone number and allows you to make calls, send texts, and more.
A SIM card may look like a piece of plastic. But in that plastic is an integrated chip that stores up to 265 KBs of information about you as a mobile customer. Each SIM card holds a user's IMSI (International Mobile Subscriber Identity) and ICCID (Integrated Circuit Card Identifier) data. Mobile networks use the IMSI and ICCID to verify you as a mobile subscriber and grant you access to your carrier's network.
The Evolution of the SIM Card
Let's take a closer look at how SIM technology has evolved over time. 
Full-Size SIM: The full-size SIM was the original SIM card, launched in 1991. Measuring 85 x 54mm, it was roughly the size of a credit card and mostly plastic. While it fit cellphone models in the early nineties, the full-size SIM was soon replaced by a smaller version and no longer used.
Mini SIM: In 1996, the mini SIM was launched. Coming in at 25 x 15mm, it cut SIM card size by 70%. Because the full-size SIM is no longer in use, the mini SIM is usually considered today's full or standard-sized SIM card. 
Micro SIM: The micro SIM (2003) decreased SIM card size by another 40%. Though it had the same-sized chip, the plastic surrounding it was trimmed away, leaving just a 15 x 12mm contact surface.
Nano SIM: In 2012, the nano SIM became the smallest physical SIM card. It measures 12.3 x 8.3 mm and is compatible with most modern iOS and Android devices. The nano SIM is the most widely used physical SIM card today.
eSIM: Introduced in 2016, the eSIM was a SIM technology game-changer. The eSIM is the first fully digital SIM card, which is built into a device's hardware. eSIMs are software-based and can be remotely programmed, eliminating the need for a physical card.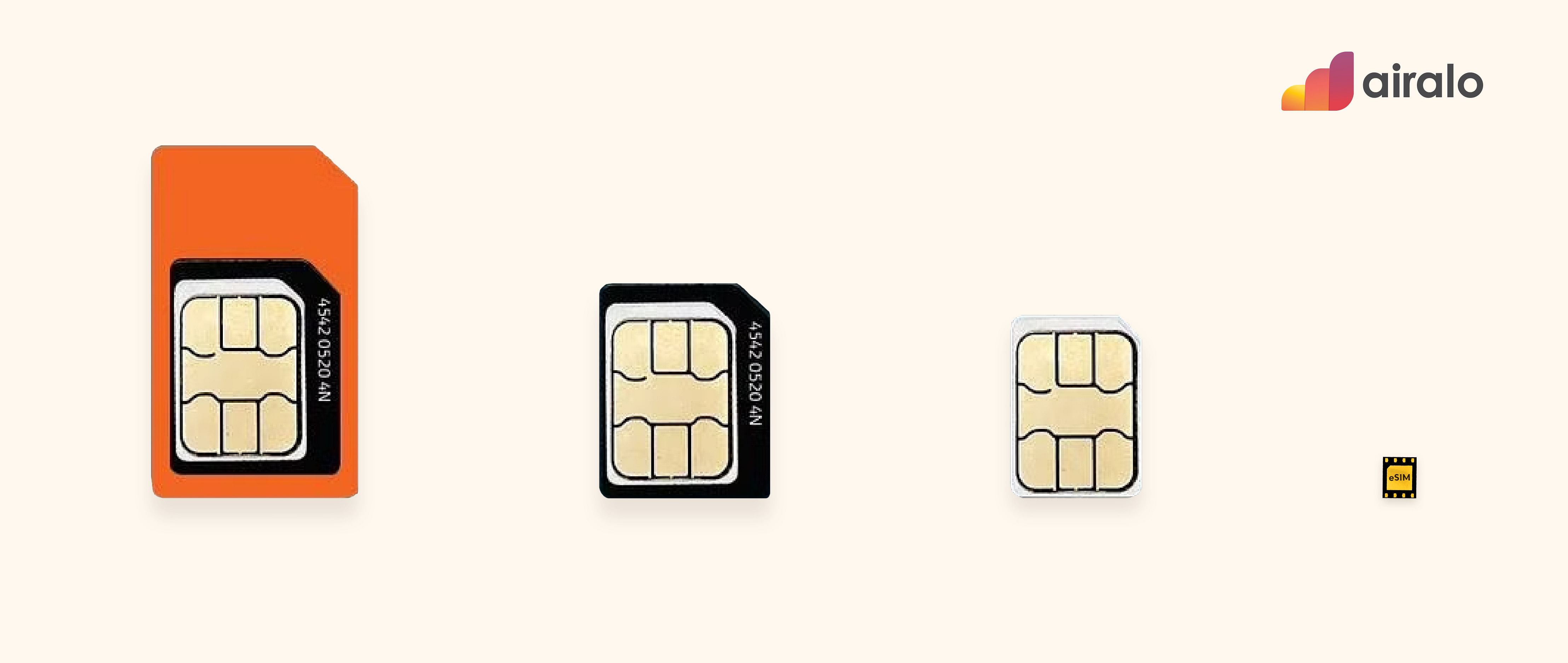 From Physical to Digital: Nano SIM vs. eSIM
The biggest difference between nano SIMs and eSIMs is that one is physical, and the other is digital. While nano SIMs may be tiny compared to the original SIM card, they're still external to your device. If you want to switch carriers or use a local SIM card when you travel, you have to remove your nano SIM and replace it with a new one. This can be cumbersome due to the size of the nano SIM — because it's so tiny, it's easy to damage and misplace.
The eSIM, on the other hand, is integrated into your device. It's embedded in your phone's hardware and can't be removed (unless you break open your phone, which we strongly advise against!). An eSIM does all the same things as a nano SIM, but it works 100% digitally. If you want to change carriers or switch plans, you can download a digital data plan and connect to a new network in minutes. And most devices will allow you to store multiple eSIMs on your phone, eliminating the need to keep track. 
Most phones have a nano SIM and eSIM. However, with the launch of the eSIM-only iPhone 14 in the United States, eSIM technology could become the standard.
Pros and Cons of Using a Nano SIM
Nano SIMs are the most widely used physical SIM card. If you have a smartphone purchased past 2016, odds are you've got a nano SIM. There are several pros and cons of using a nano SIM card. Here's a closer look.
Pros of Using a Nano SIM
Small size: Nano SIMs take up much less space than mini SIMs and micro SIMs. This gives phone manufacturers more room to work with when designing new models.
The SIM standard: You can find a nano SIM just about anywhere. Since most modern devices use a nano SIM, finding a SIM vendor that carries them is easy.
Removable and transferable: It's easy to switch providers and devices. If your SIM and phone are unlocked, you can remove and insert your SIM into another phone. 
Easy to get a new number: Some travelers prefer using a nano SIM card because they'll have a local number to call and text.
Cons of Using a Nano SIM
Small size: Because nano SIMs are so small, they're tricky to handle. It's easy to lose or damage them when swapping nano SIMs between devices.
Managing multiple cards: Managing multiple nano SIMs can be cumbersome when you travel frequently.
Roaming charges: Unless you're on a prepaid plan, you're likely tied into a contract with a carrier. And if you use your nano SIM to roam, you could incur expensive roaming charges.
Security threats: It's much easier for a hacker or scammer to get their hands on a physical SIM card. This makes your nano SIM more vulnerable to SIM card scams.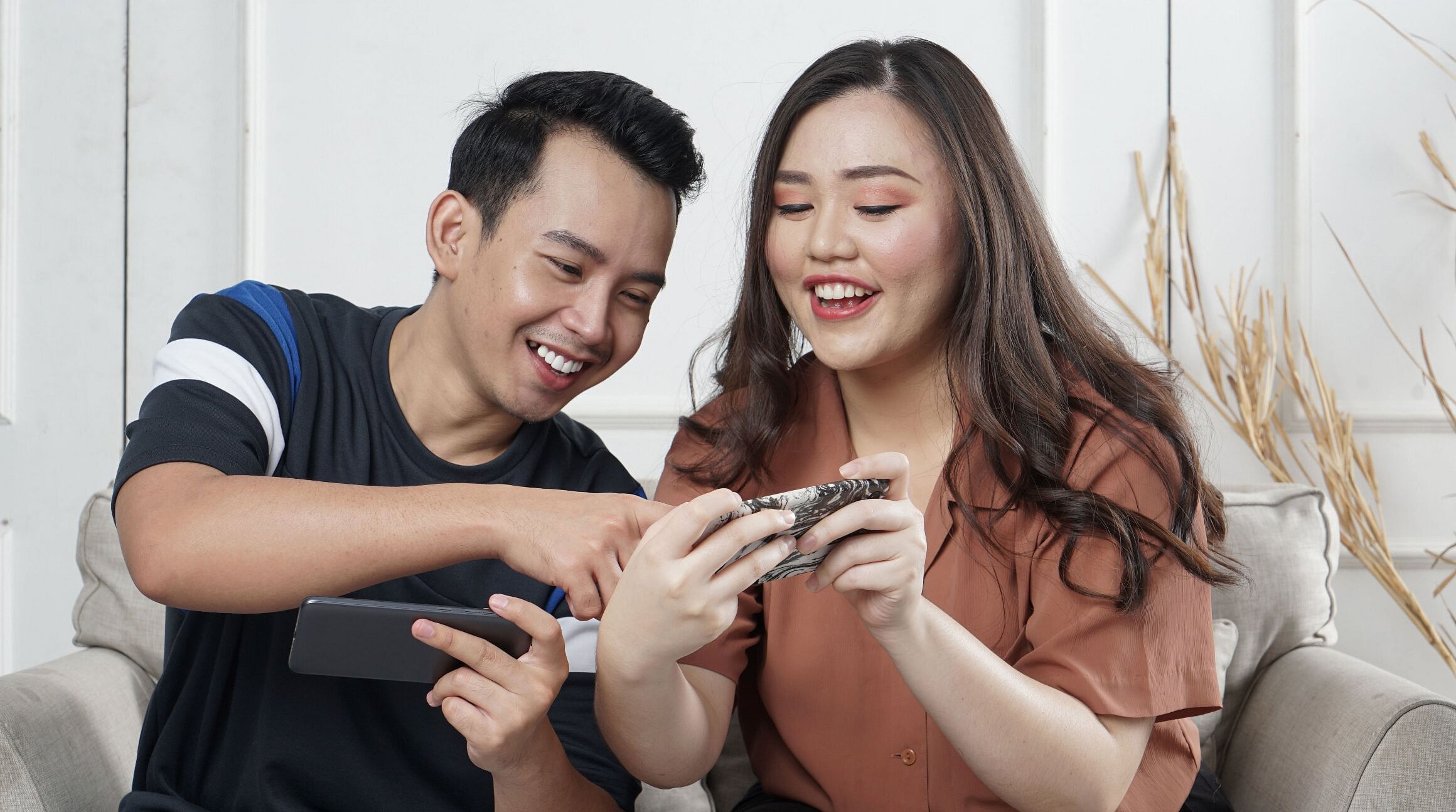 Pros and Cons of Using an eSIM
eSIMs take SIM cards to the next level. They're a more affordable, convenient, and secure way to stay connected. However, they have yet to be adopted across all devices. Here are some of the pros and cons of using an eSIM.
Pros of Using an eSIM
Even smaller: eSIMs are half the size of a nano SIM, meaning they take up even less real estate in your device. Their smaller size means manufacturers have even more room for improvements, like better battery life or greater processing power.
An eSIM is embedded: An eSIM is built into your phone's hardware. It can't be lost, stolen, or damaged (unless you lose or break your phone).
Easier to switch networks: It's much easier to change mobile networks with an eSIM. Rather than purchase and insert a new SIM card, you can download an eSIM plan and instantly connect to a mobile network.
No roaming fees: You don't have to worry about fees when using an eSIM. With an Airalo eSIM, you pay for the data you need (e.g., 1GB, 3GB, 5GB) for as long as you need it (e.g., 7 days, 15 days, 30 days). We won't let you go over and won't surprise you with hidden fees.
Store multiple eSIM profiles: You can store multiple eSIMs on your device, giving you even more freedom and flexibility.
Safer: eSIMs can't be physically removed from your device, making it nearly impossible for scammers to swap or clone them. 
Cons of Using an eSIM
Not as widely available: eSIMs are still a relatively new technology and have yet to become the standard for all devices. However, the launch of the eSIM-only iPhone 14 in the United States and predictions for the iPhone 15 suggest that eSIMs could soon become the norm. 
Your device must be unlocked: Your device must be carrier-unlocked to use an eSIM. Whether you can unlock your phone will depend on your carrier and the terms of your agreement. We recommend reaching out to them to find out what you can do!
Switching devices gets tricky: An eSIM can usually only be installed once on a device. If you purchase a new phone, switching isn't as easy as popping out your SIM card and inserting it into a new device. If you run into this problem, our support team is always available to help you find a solution.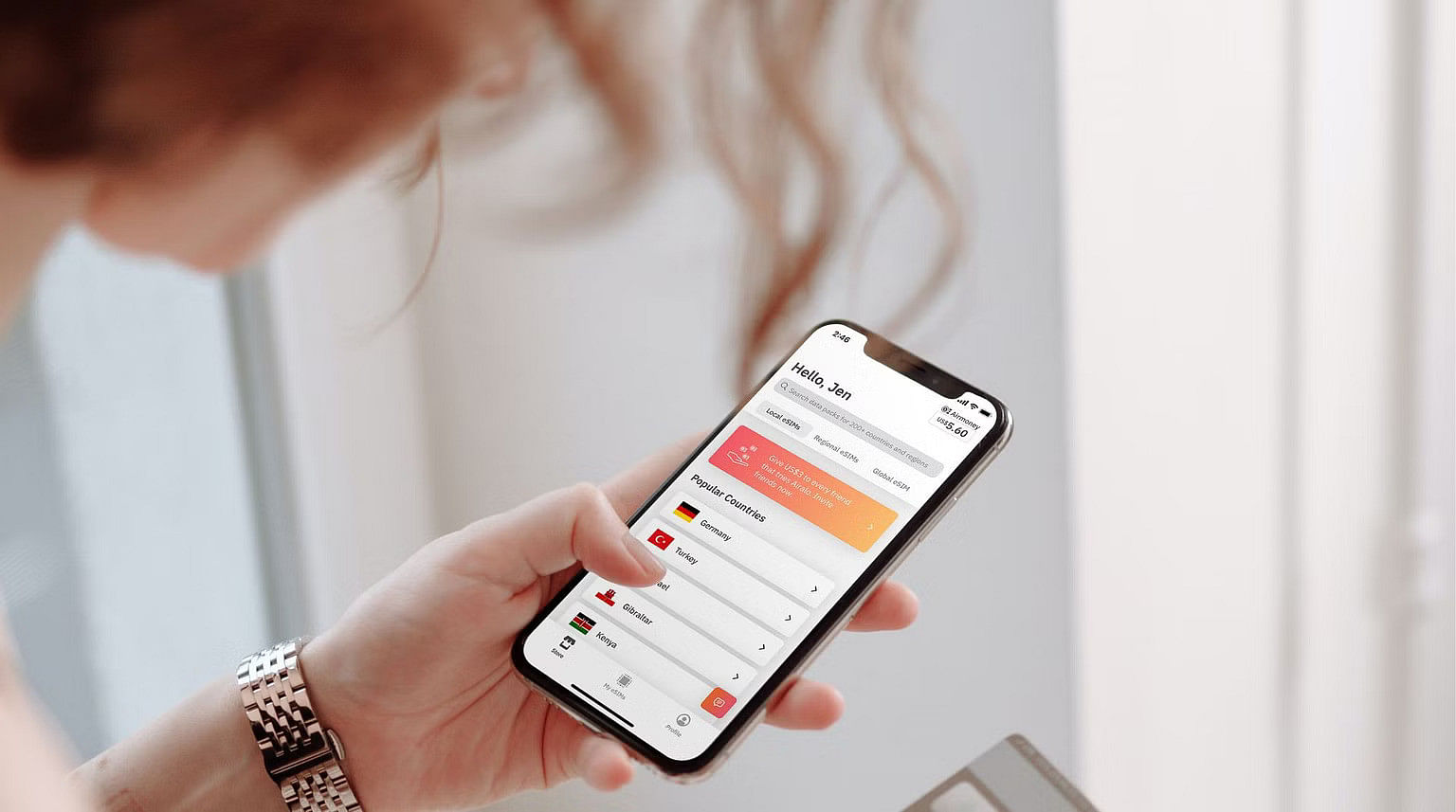 Using a Nano SIM and eSIM Together
Did you know you can use a nano SIM and eSIM at the same time? Most modern devices are equipped with Dual SIM technology, which allows you to use more than one SIM card or eSIM simultaneously. 
Dual SIM allows you to do the following:
Use one number for business and another for personal calls.
Add a local data plan when you travel. 
Have separate voice and data plans. 
Let's say you live in North America and have an iPhone 13. Your device is eSIM-compatible, carrier unlocked, and can store up to eight eSIMs at a time. You travel often and want to avoid swapping your nano SIM when you're abroad. Instead, you download an Airalo eSIM plan for your destination and stay connected whenever and wherever you travel.
Getting Started With an eSIM
Ready to make the eSIM switch? Great choice! Getting started with an eSIM is super easy. Follow these steps to install and activate your first eSIM from Airalo. 
First, you'll need to download an Airalo eSIM plan:
Ensure your phone is carrier-unlocked (here's how).
Go to the Airalo website or download the Airalo app (iOS | Android).
Select an eSIM plan (we have eSIMs for 200+ countries and regions).
Once you've purchased an eSIM plan from Airalo, we'll send you detailed installation instructions. You can install your eSIM directly, manually, or with a QR code (keep in mind that some eSIMs may not allow direct installation).
Direct: Follow the prompts from the Airalo app (this is the fastest). 
QR Code: Scan a QR code to install the eSIM.
Manual: Enter the eSIM information into your device settings.
You're all set to stay connected with eSIM technology! Browse the Airalo store to find an eSIM for your next adventure.