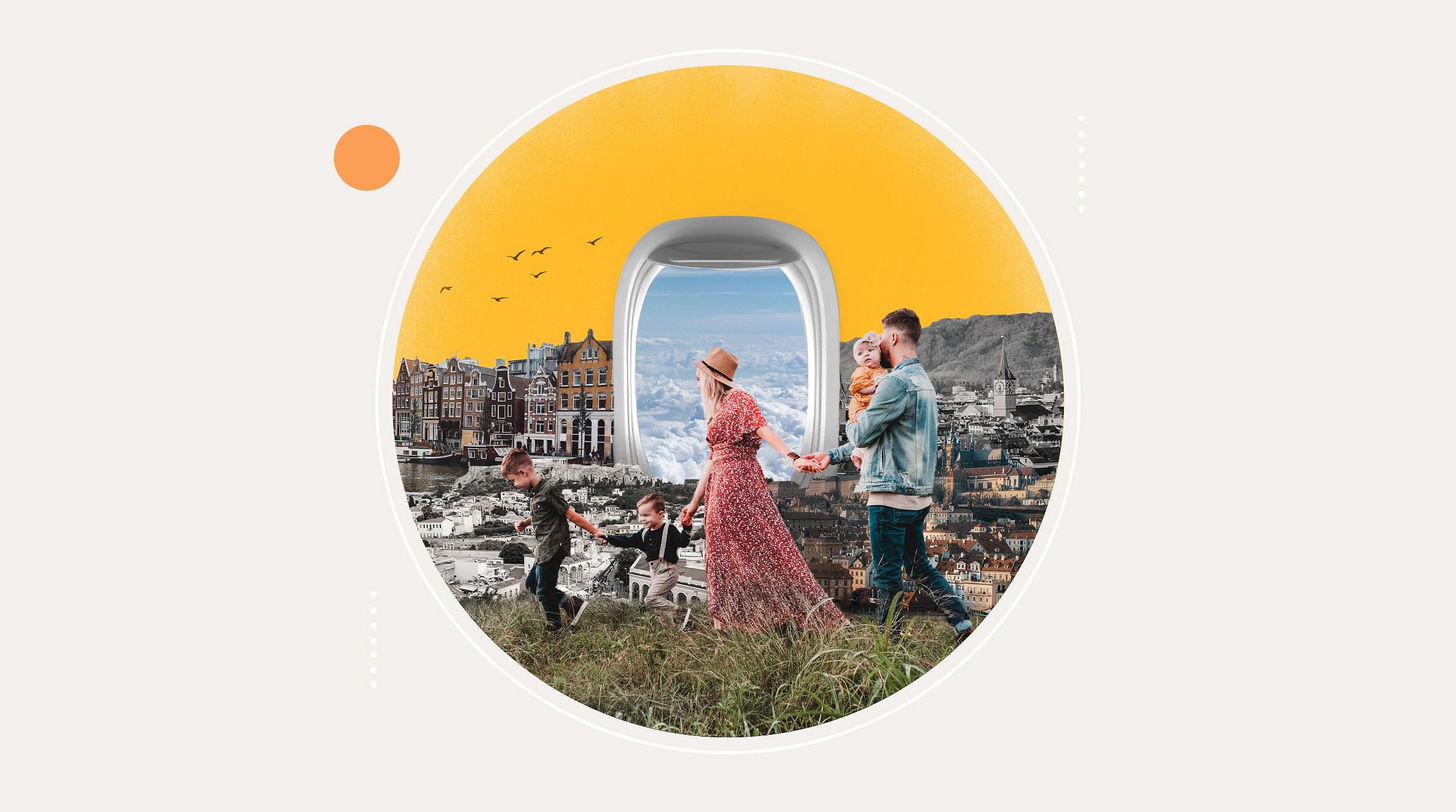 Europe is one of the top destinations for family travel, and it's easy to see why. The continent is bursting with rich history, iconic landmarks, and natural beauty. A family trip to Europe is an enriching experience that gives kids and teens the opportunity to learn about different cultures and histories first-hand. And most European countries are kid- and family-friendly, offering a range of attractions and activities to suit every age.
But with so many European countries to choose from, where should you travel? We've got you covered. Here are nine places in Europe to travel as a family and the best things to do when you're there. Let's dive in!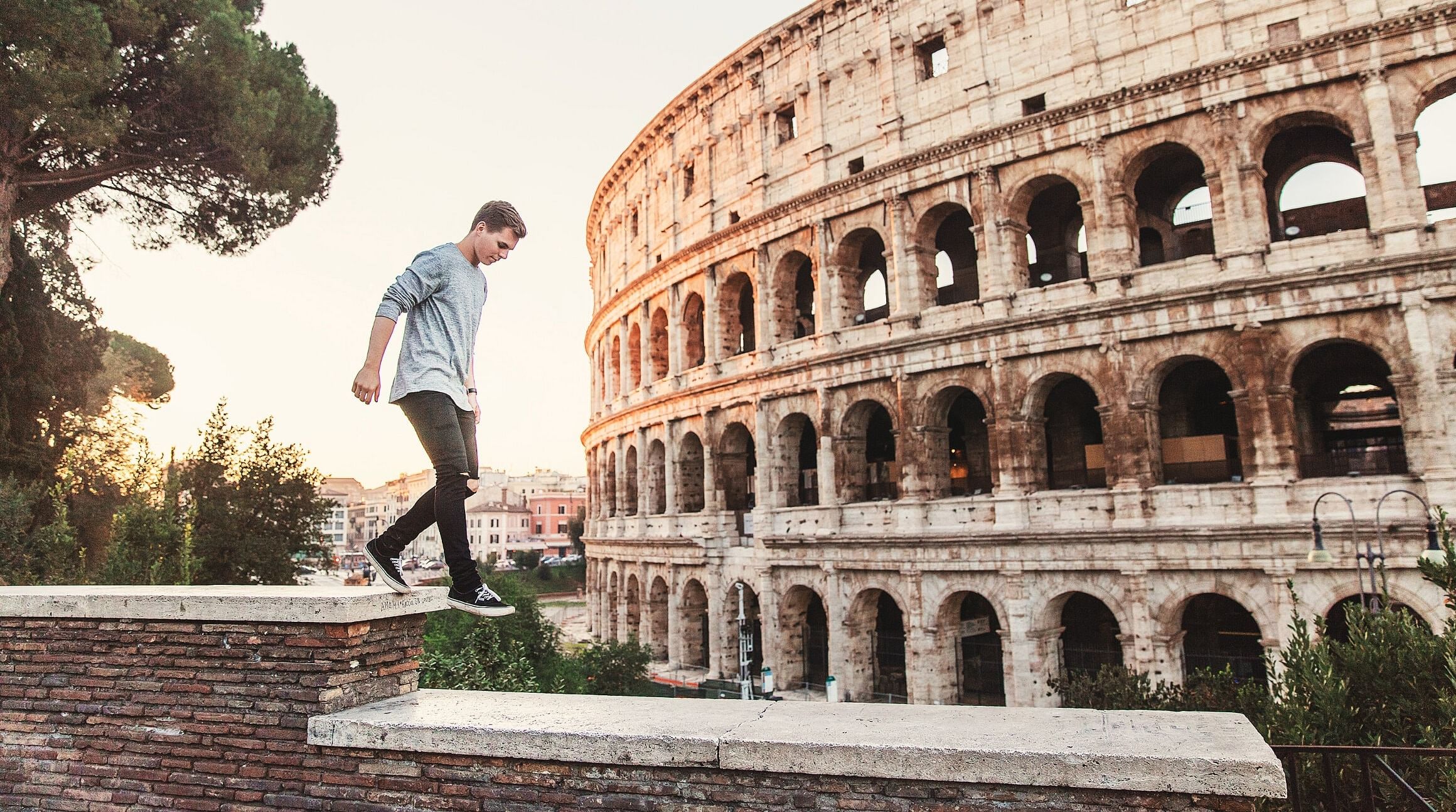 1. Rome, Italy
Rome is an ideal destination for family travel. The Italian capital has it all: ancient landmarks, rich cultural history, and world-class cuisine. Kids will love the Colosseum and Roman Forum, where they can step back in time to the heart of ancient Rome. The city's walkable historic center has attractions around every corner, including the Trevi Fountain, Spanish Steps, and Pantheon. At mealtime, you'll have no problem finding restaurants with kid-friendly favorites like pizza, pasta, and gelato on the menu (some even offer a mezza porzione for children). 
Taking a family trip to Rome? Stay connected with an Italy eSIM.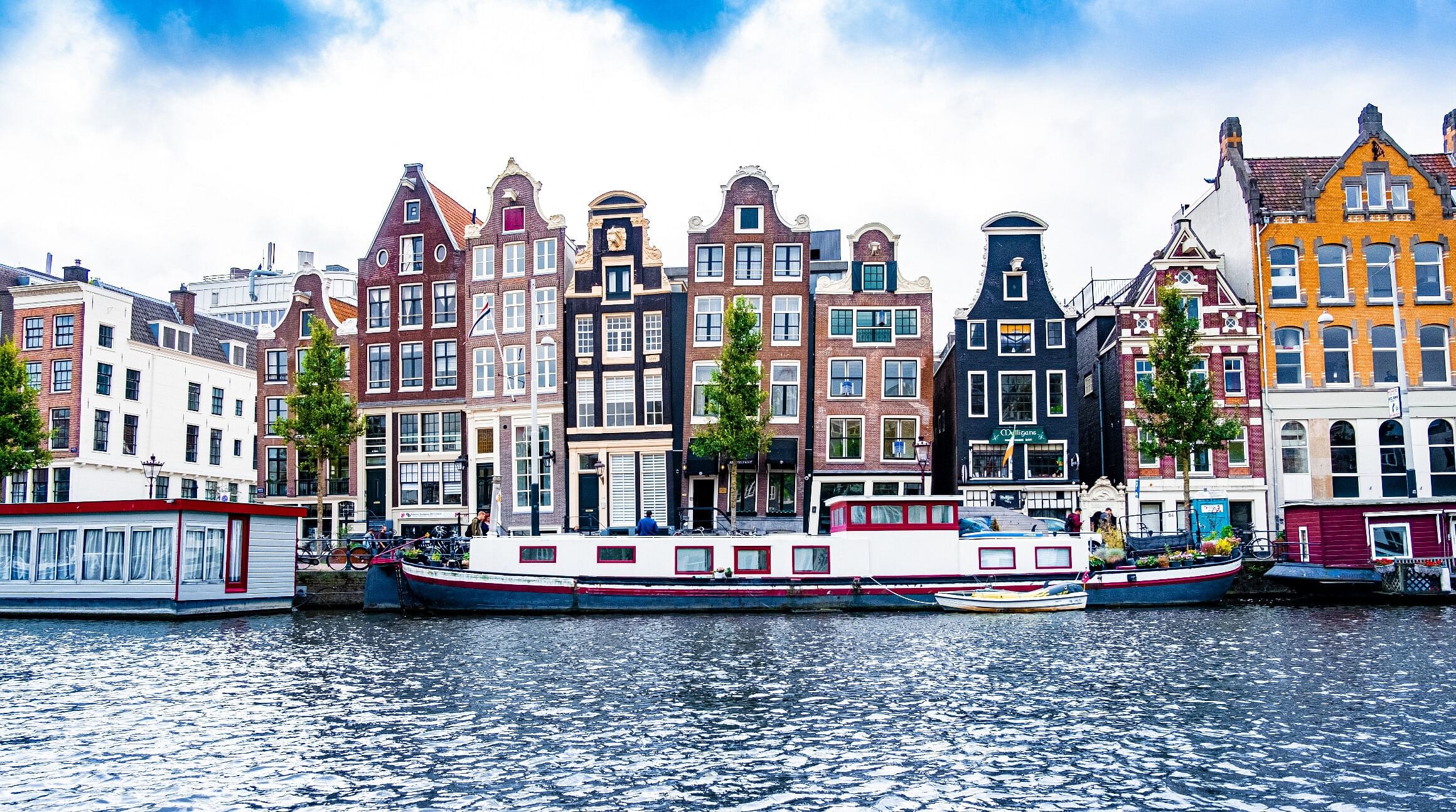 2. Amsterdam, Netherlands
Amsterdam is another family-friendly city to add to your Europe travel list. Half the fun of a trip to Amsterdam is getting around — hop on a bike, cruise the canals, or take the historic tram to explore the city. Start with kid-friendly attractions like the ARTIS Amsterdam Royal Zoo and NEMO Science, and lean into learning at the Anne Frank House and Van Gogh Museum. If time allows, travel outside the city to Kinderdijk, a UNESCO World Heritage Site with the oldest collection of Dutch windmills in the Netherlands. 
Cruising Amsterdam's canals? Stay connected with a Netherlands eSIM.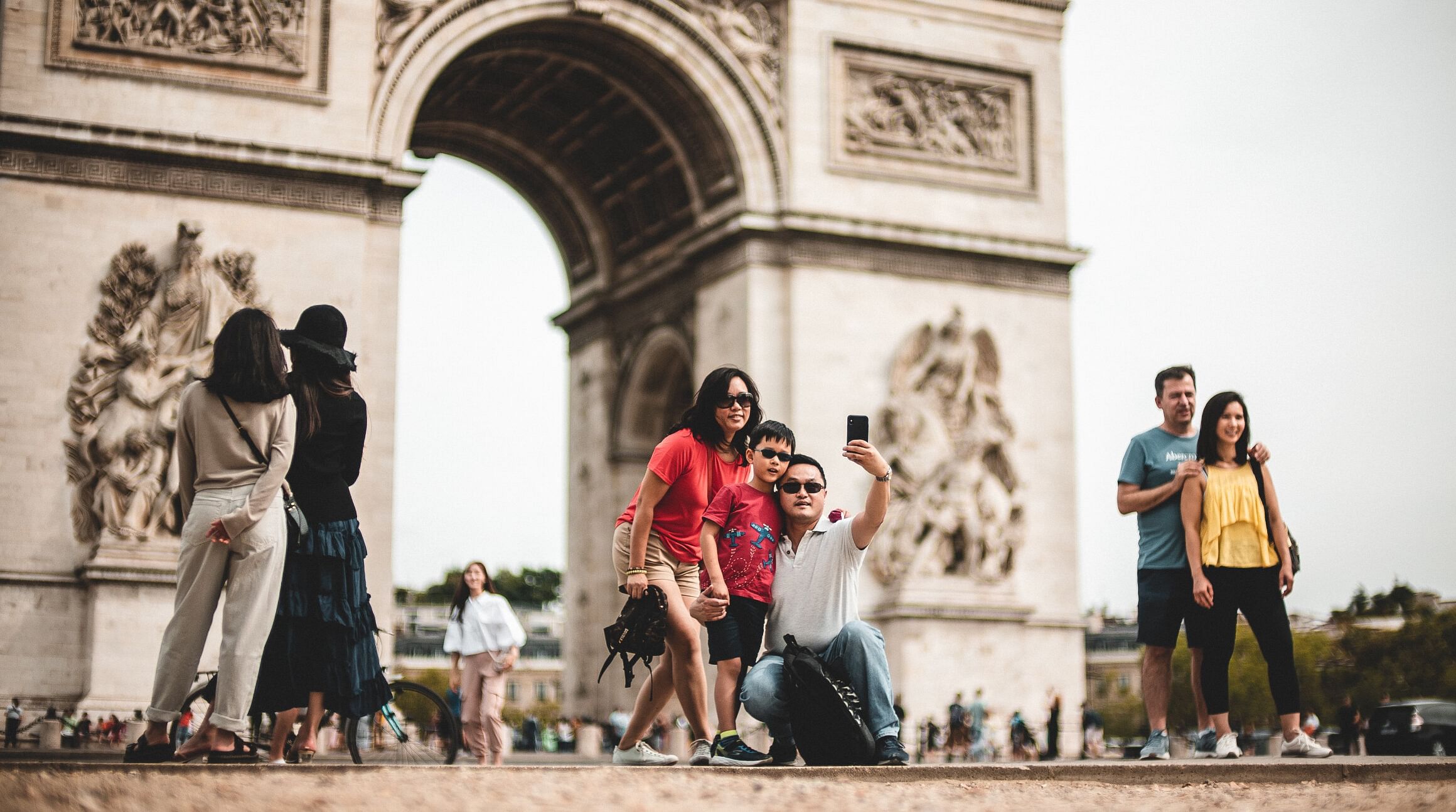 3. Paris, France
Next up: Paris. The City of Lights is a fantastic family travel destination. You'll find iconic landmarks like the Eiffel Tower, Arc de Triomphe, and Louvre alongside kid-friendly museums like the Centre Pompidou and the City of Science. You can escape the crowds at gorgeous parks like Bois de Boulogne, Jardin des Tuileries, and Jardin du Luxembourg — the latter has ponies, puppet shows, and the city's oldest and most famous carousel. For mealtimes, take a seat at a local bistrot — crêpes and pommes frites will delight even the fussiest eaters.
Planning a family trip to Paris? Stay connected with a France eSIM.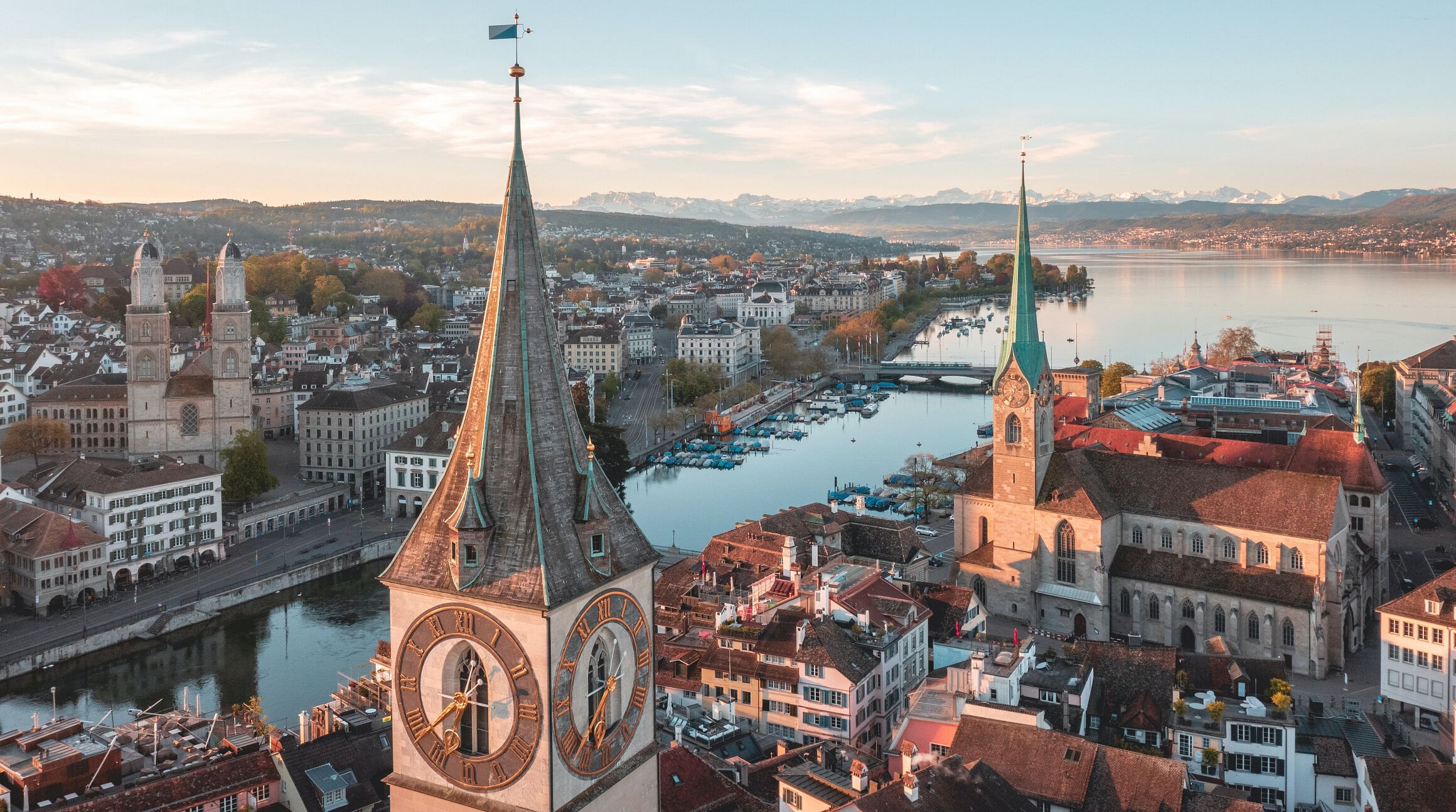 4. Zurich, Switzerland
If your family is into outdoor adventures, Zurich is just the ticket. The city has enough hills, lakes, and rivers to fill an entire itinerary. Plus, it's one of the most naturally beautiful cities in the world. Climb to the top of Uetilberg Mountain for stunning panoramic views. At the top, you'll find hiking trails, a lookout tower, and a sledding run to brave during winter. You can swim, boat, and paddle in Lake Zurich, cruise along the Limmat River, and rent bikes to cycle the Limmat River path. For the ultimate adventure, take a day trip to Jungfraujoch, the highest accessible point in Europe.
Adventuring in Zurich? Stay connected with a Switzerland eSIM.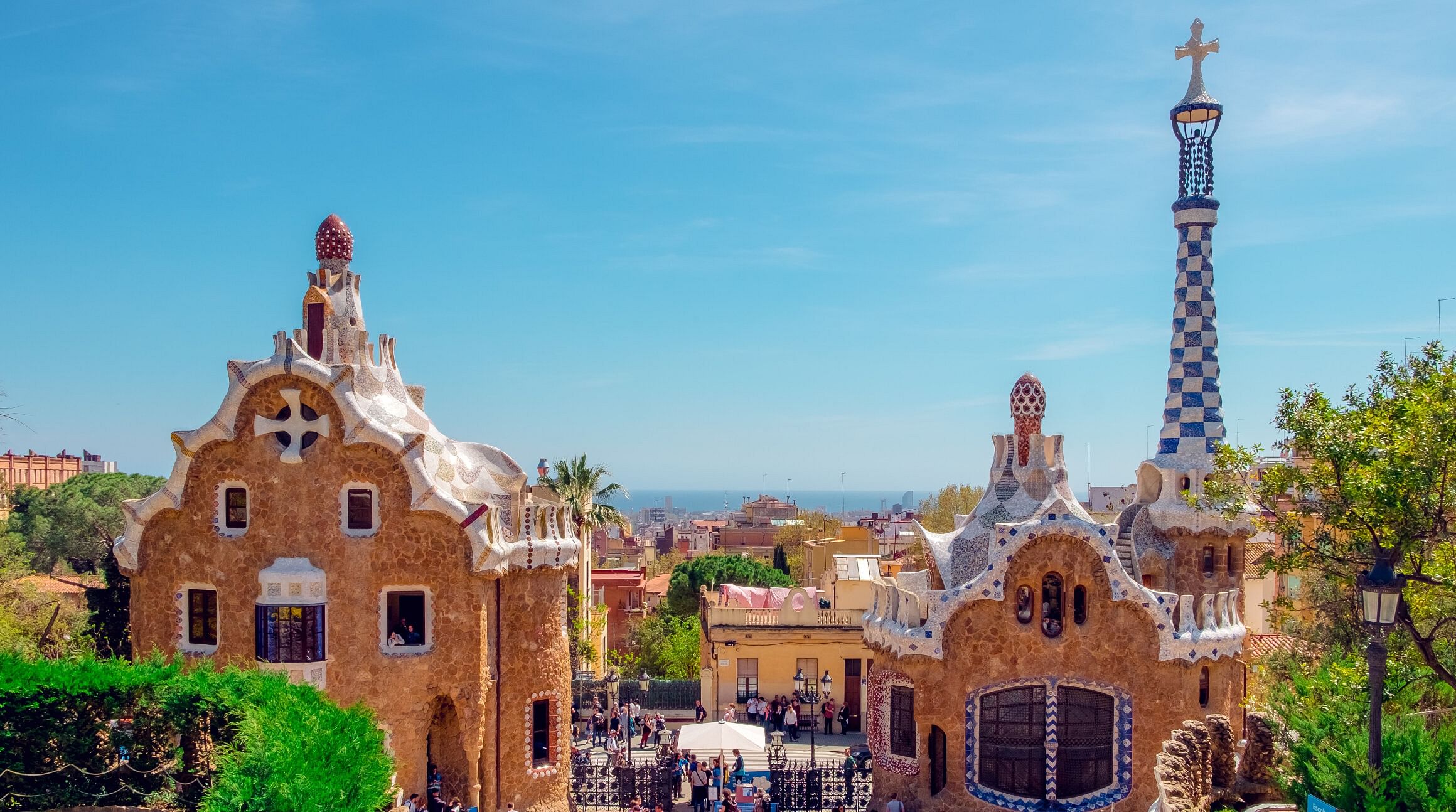 5. Barcelona, Spain
Barcelona is another one of the best family travel spots in Europe. The Catalan capital has an irresistible blend of wondrous architecture, Mediterranean beaches, and delicious food. Kids and teens will love exploring Gaudi's whimsical creations in Park Güell, Casa Batlló, and Sagrada Familia. Spend an afternoon wandering Las Ramblas, where you'll find street performers (including human statues), the Mosaic de Miró, and La Boqueria market. Pack a picnic and head to one of the city's parks or beaches to sit back and relax.
Traveling with the family to Barcelona? Stay connected with a Spain eSIM.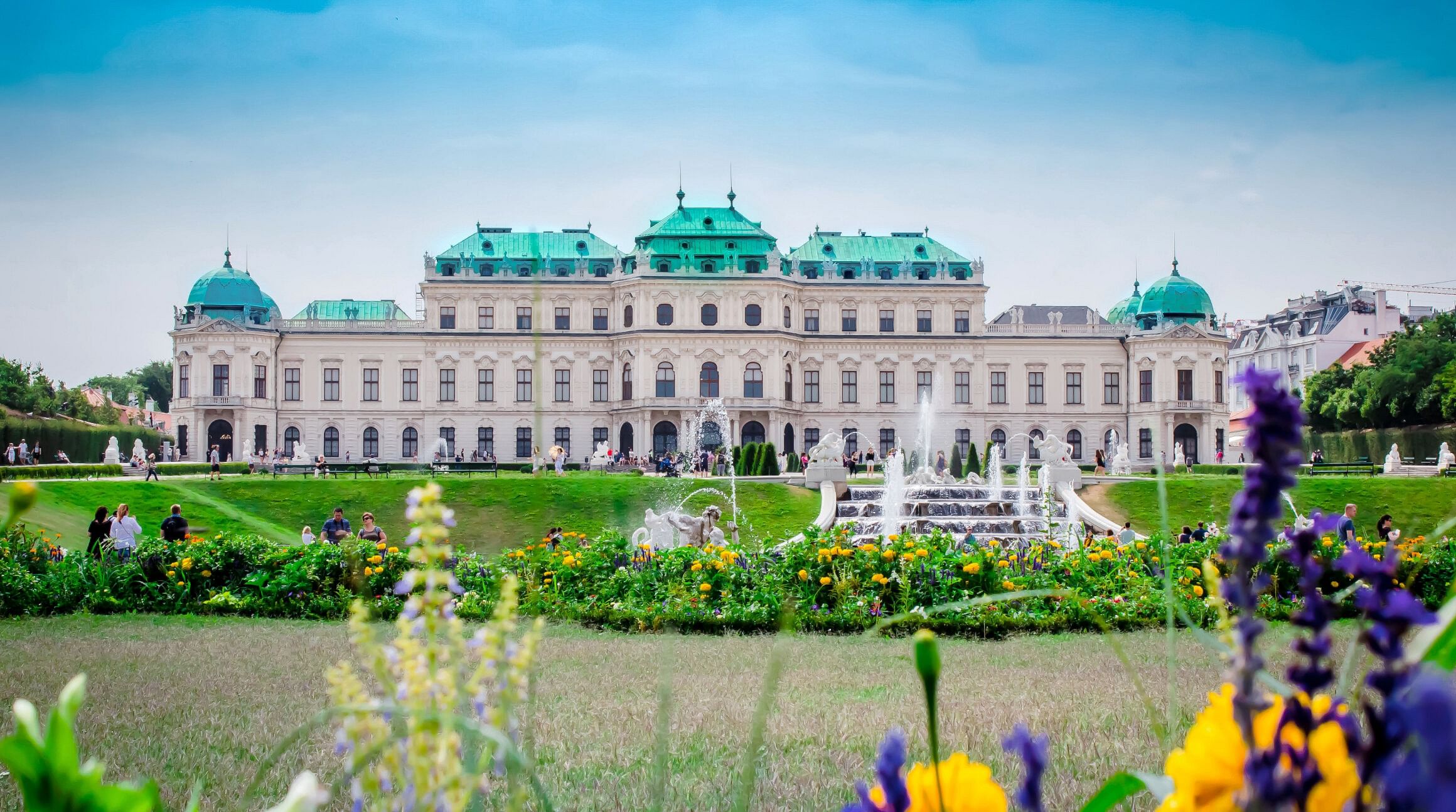 6. Vienna, Austria
Next up on our list of the best places for family travel in Europe: Vienna. Music lovers in the family will rejoice at Vienna's House of Music. It has interactive exhibits about legendary composers like Mozart, Schubert, and Beethoven, as well as a musical staircase and conductor installation allowing kids to (virtually) conduct the Vienna Philharmonic Orchestra. Prater Park is another must — kids will love exploring one of the world's oldest amusement parks (featuring the oldest Ferris wheel in the world) and sampling sweets at the Museum of Chocolate.
Off to Vienna with the family? Stay connected with an Austria eSIM.

7. London, England
London is another top family travel destination. It has historic sites, world-class museums, green spaces, and activities for kids of all ages. Hop aboard a double-decker bus or take a Thames River cruise to get a lay of the land. Then visit must-see attractions like the London Eye, Big Ben, the Tower of London, Westminster Abbey, Buckingham Palace, and (of course) Platform 9¾ at King's Cross Station. For a breather, head to Hyde Park, Regent's Park, or Kensington Gardens, or take a day trip to Brighton, one of England's coolest and quirkiest beach towns.
Planning a trip to London? Stay connected with a United Kingdom eSIM.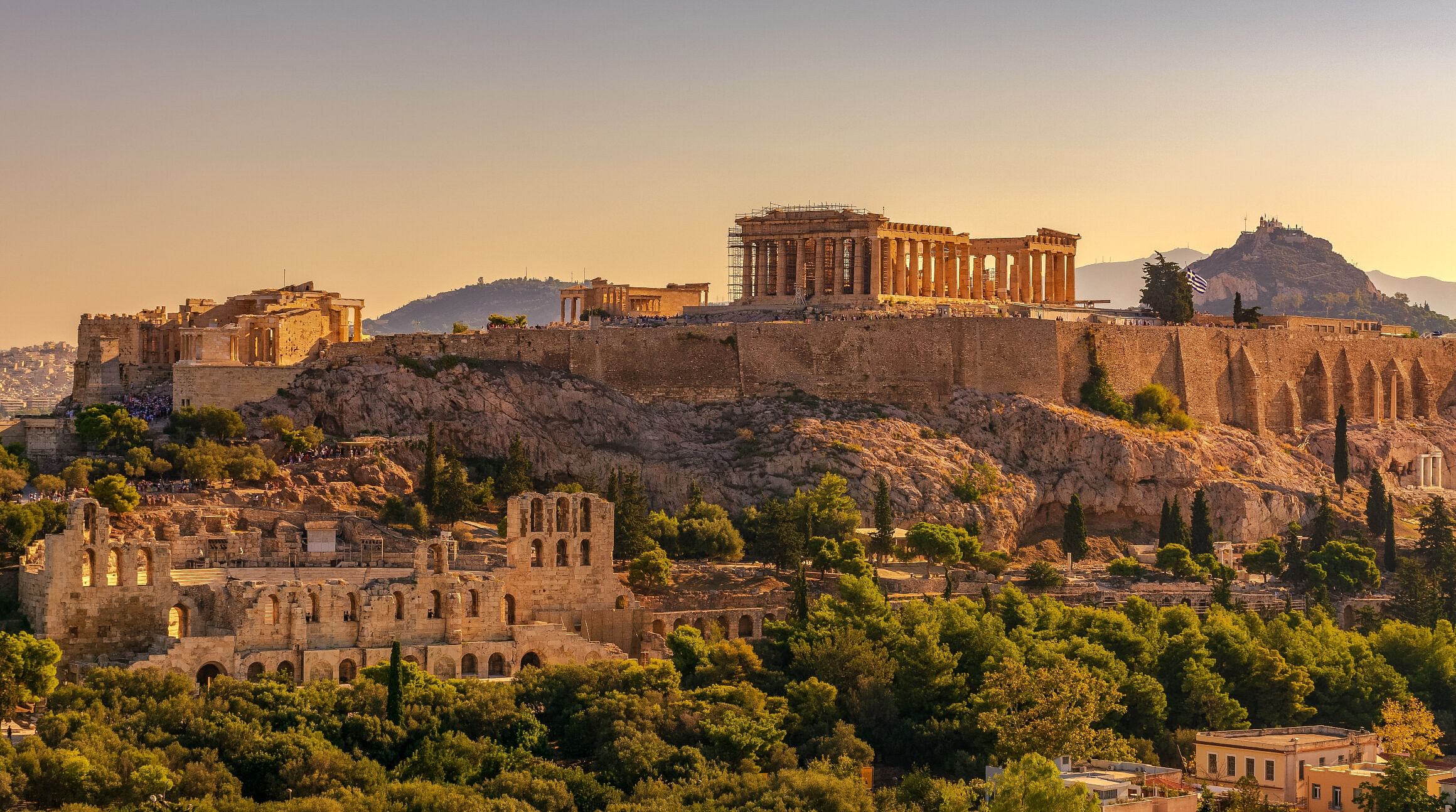 8. Athens, Greece
Athens is another family-friendly place to travel in Europe. It's the perfect destination for history buffs (kids and teens included) interested in ancient Greeks and their mythology. The Acropolis and Agora are an absolute must. These UNESCO-listed archeological sites feature centuries-old temples and ruins and a museum with kids and family programs during summer. Keep in mind these sites aren't stroller-friendly, so you'll need an alternative mode of transport for babies and toddlers. 
Exploring Athens with the family? Stay connected with a Greece eSIM.
Family Travel Tips for Europe
If you're planning a trip to Europe with the kids, here are a few family travel tips to keep in mind:
Let kids participate in planning. Encourage kids and teens to learn about the destination before you travel, and let them choose a few tours or activities for your trip.
Book activities ahead of time. If you're traveling during peak tourism season (June to August), be sure to book tours and activities ahead of time.
Plan for breaks. Don't pack too much into your daily itinerary, and schedule breaks so kids and toddlers have downtime between activities. 
Give teens free time. Traveling with teenagers? Set a meeting place and time, and consider letting them explore a neighborhood on their own.
Find kid-friendly activities. Europe has tons of kid-friendly museums, tours, and shows to choose from. Sprinkle in a few to keep kids engaged and entertained.
Download entertainment ahead of time. Screen time is unavoidable when you travel with kids. Be sure to download entertainment before departure so you don't waste data.
Encourage kids to make memories. Whether it's a journal, camera, scrapbook, or all three, encourage kids to capture memories from their trip to Europe.
Learn a new language. Learn some go-to phrases for your destination, and encourage kids to try them out when they travel.
Take advantage of discounted rates. Many attractions throughout Europe have discounted rates for children and teens. Double-check this when you're booking.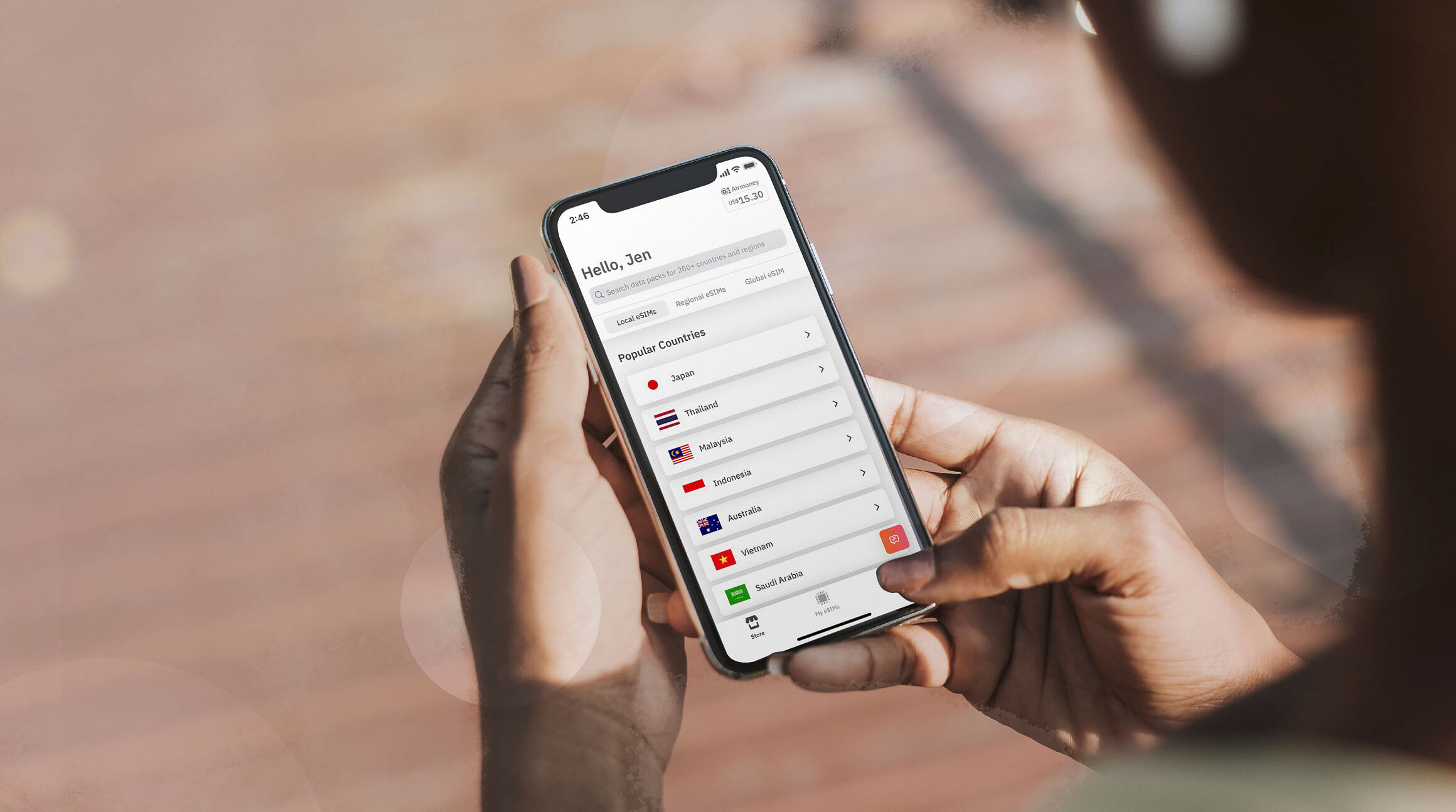 Stay Connected With an eSIM for Europe
An eSIM (digital SIM) is the most affordable and convenient way to stay connected during a family trip to Europe. An eSIM is embedded in your device and allows you to access mobile services while you're abroad. You can purchase an eSIM plan for your destination, install it on your smartphone, and instantly connect to a mobile network upon arrival. The best part: There are zero roaming fees, you don't need to swap out your physical SIM, and you can save time and money when you travel!
Airalo is an eSIM marketplace that gives you access to eSIMs for 200+ countries and regions worldwide (including Europe!). You can purchase an eSIM plan for an individual country (e.g., France) or choose a regional plan that provides mobile coverage across the entire European continent. Here's how to get started:
Download the Airalo app (iOS | Android) or visit the Airalo website.
Follow the step-by-step installation instructions. 
Turn on your eSIM line when you arrive at your destination. 
Instantly connect to a local network. 
Ready to purchase an eSIM for your family trip to Europe? Visit the Airalo store to find an eSIM for your travels.